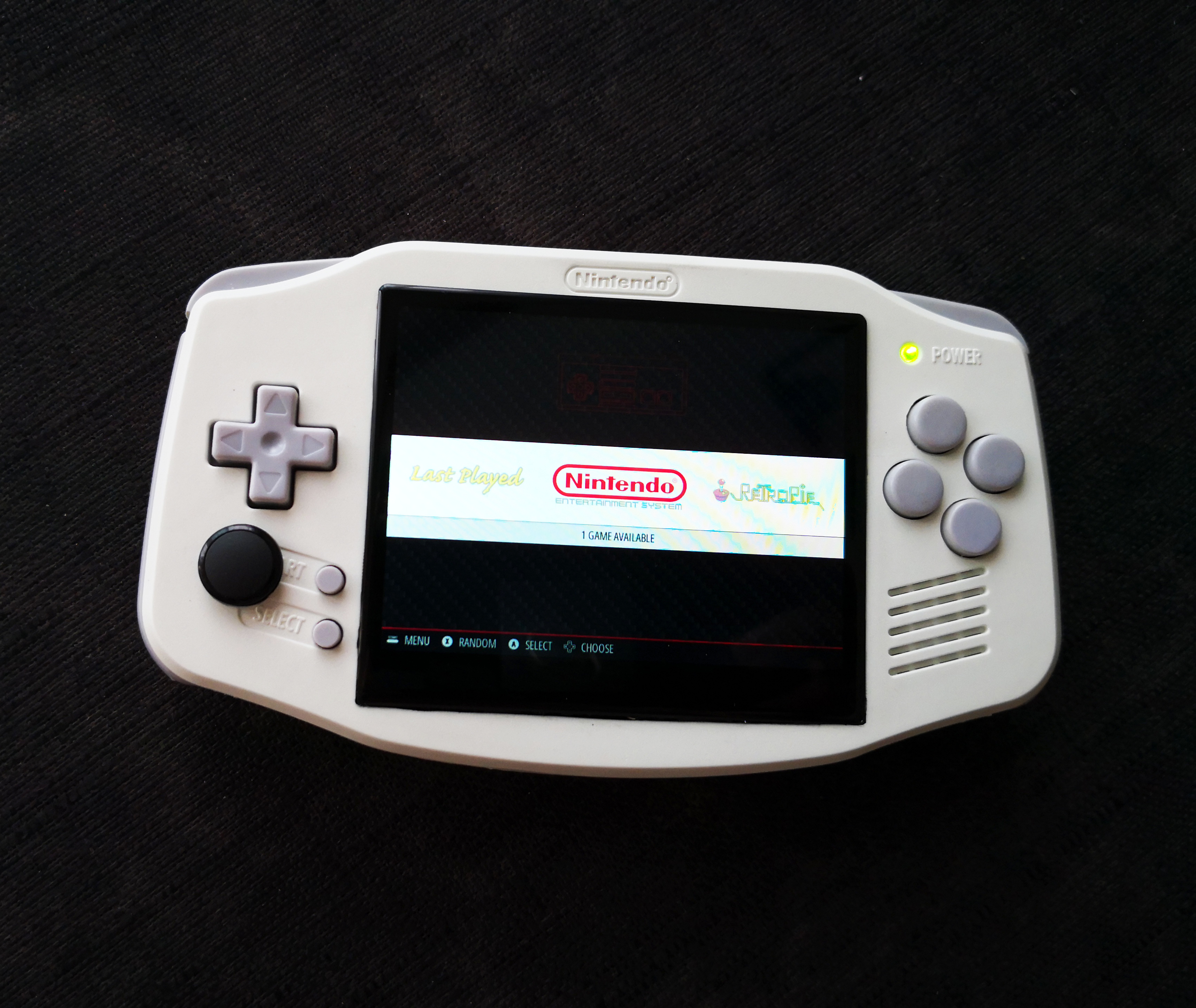 Game Case 3.5" CM3 is a fully modification by hand help with some hand machine such as hand drill, sand paper, cutter to sand to trim/cut to enlarge to remove those necessary from the shell case and let the full kits able to sit in a Game Boy Advance shell case, it come with a 3.5 inch 640 x 480 resolution laminated OCA Screen, fitted with a strong Raspberry Pie CM3 Core.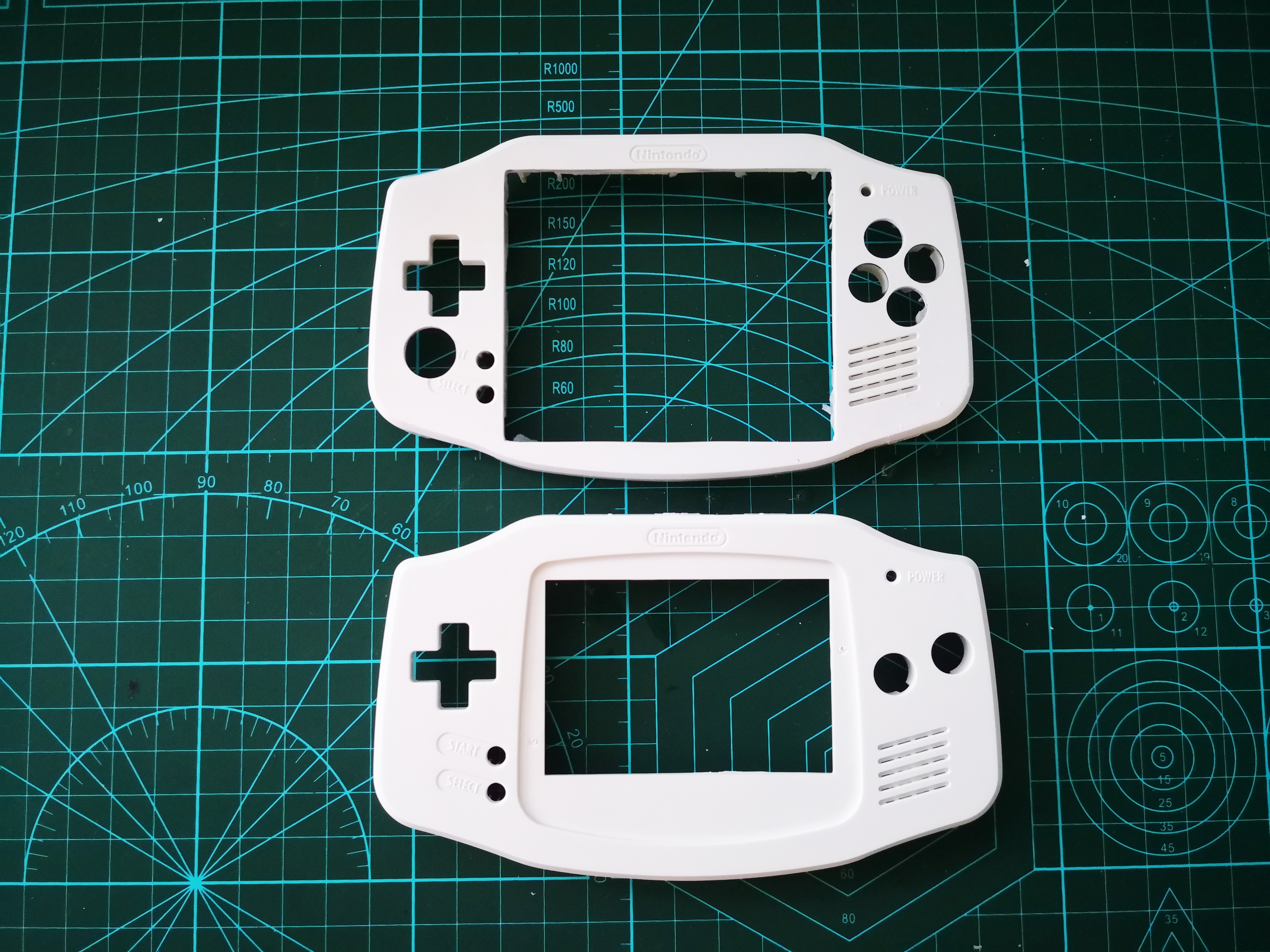 Front View of Front Shell Case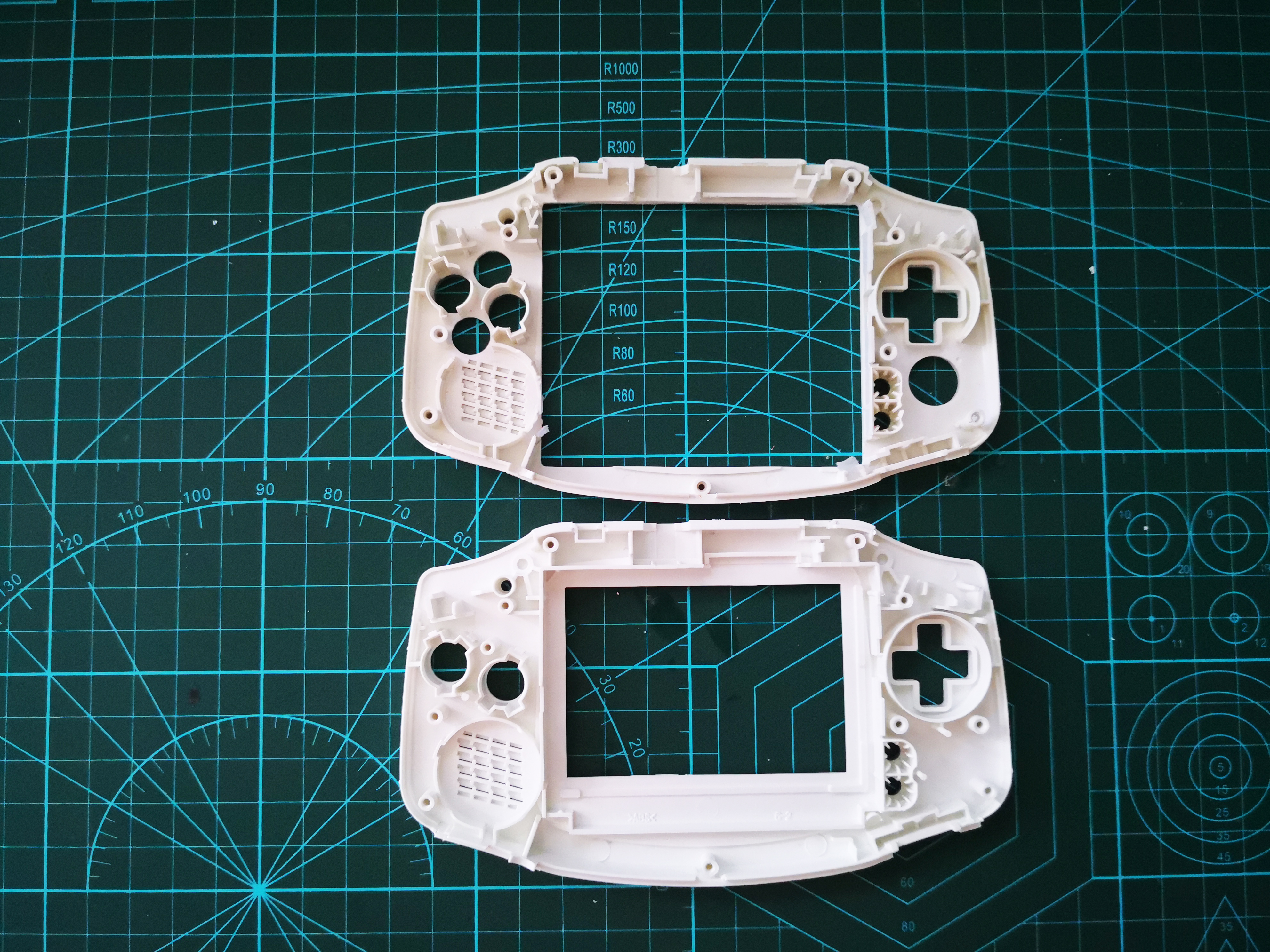 Inner View of Front Shell Case
This is the photos to show before and after of the shell case, it need to enlarge especially the place to fit the screen, because this is the 3.5 inch laminated OCA screen so i need to remove almost all of original screen lenses seat just to fit this 3.5 inch OCA screen.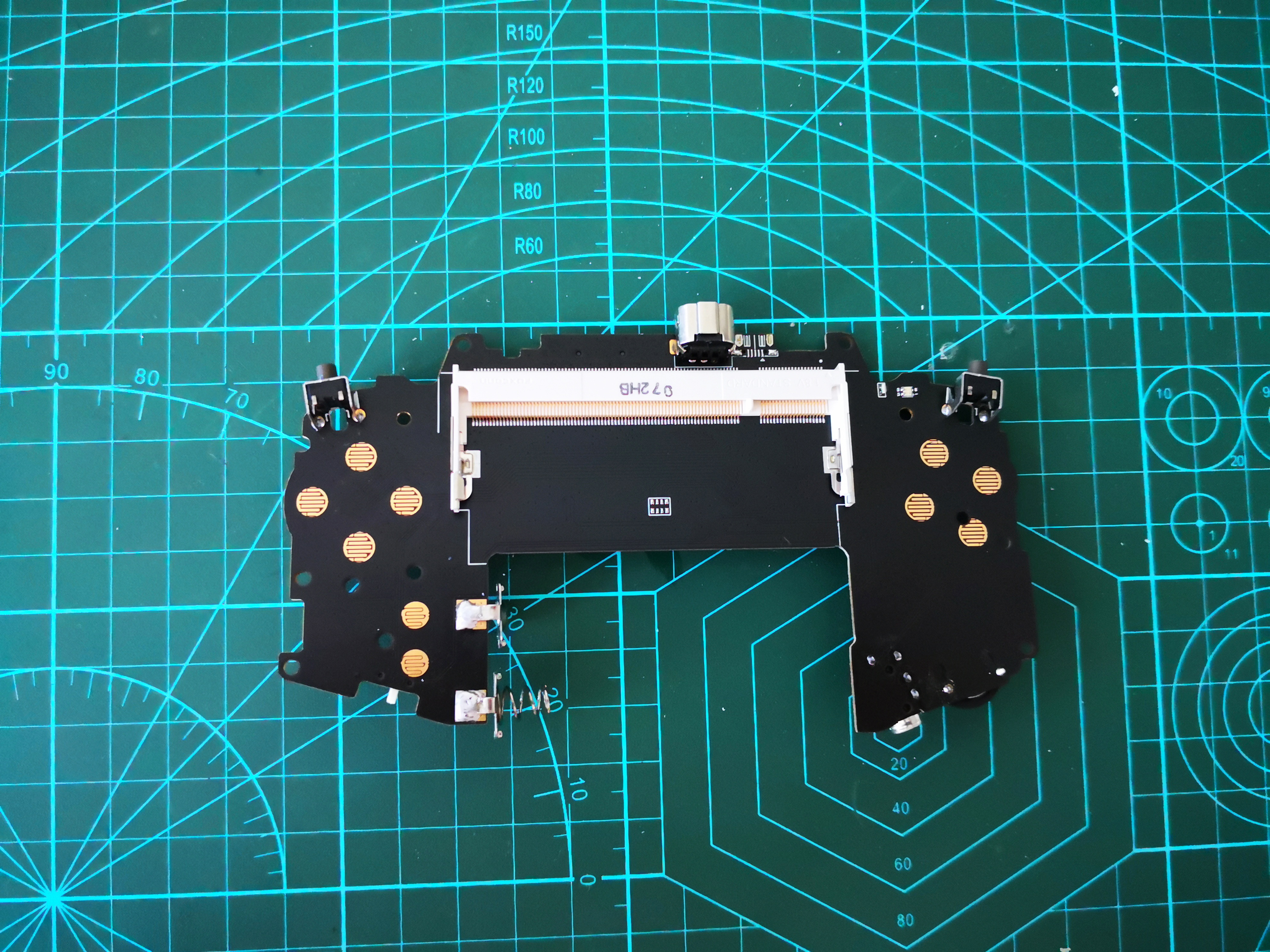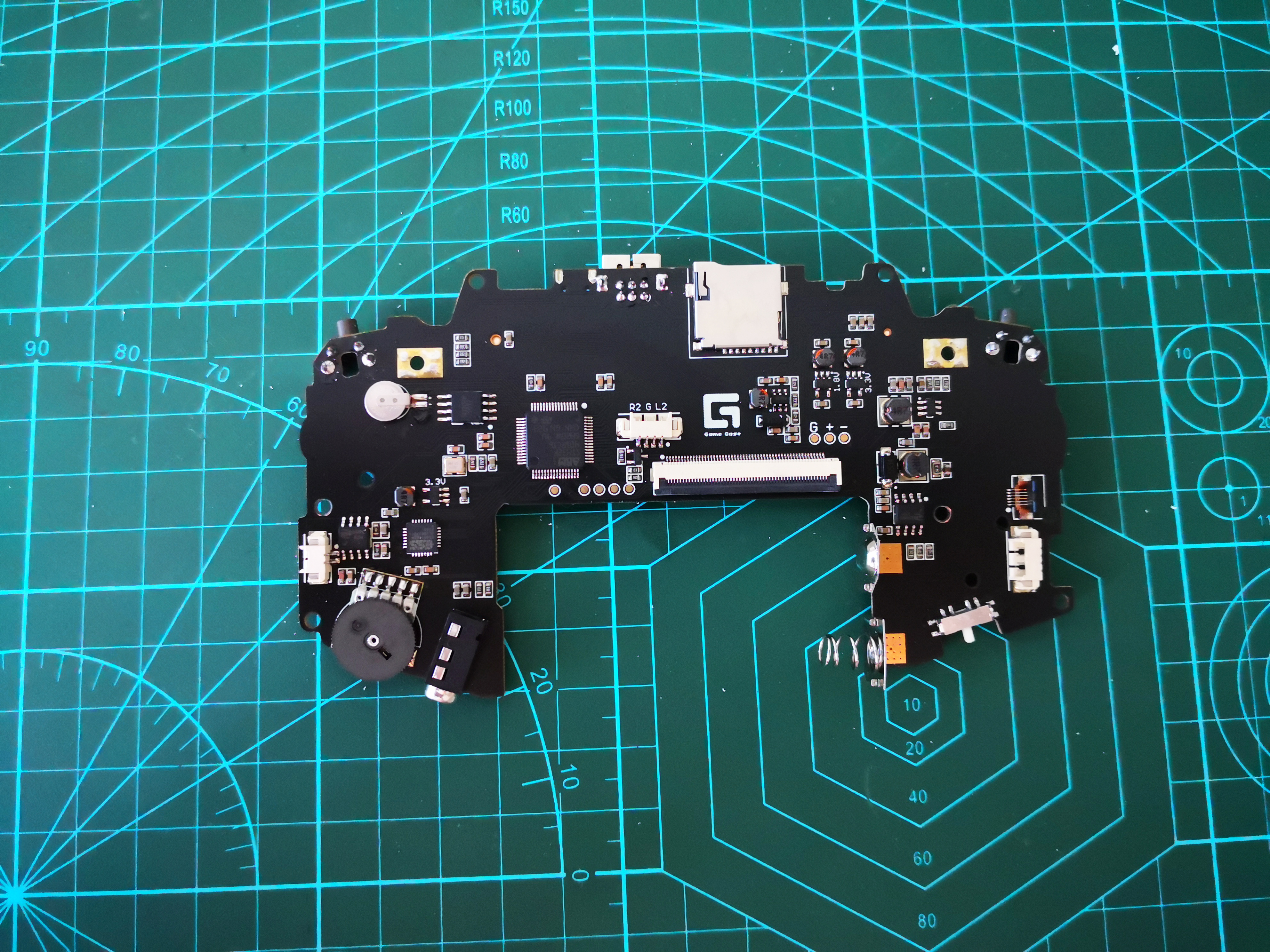 Game Case CM3 Custom Logic Board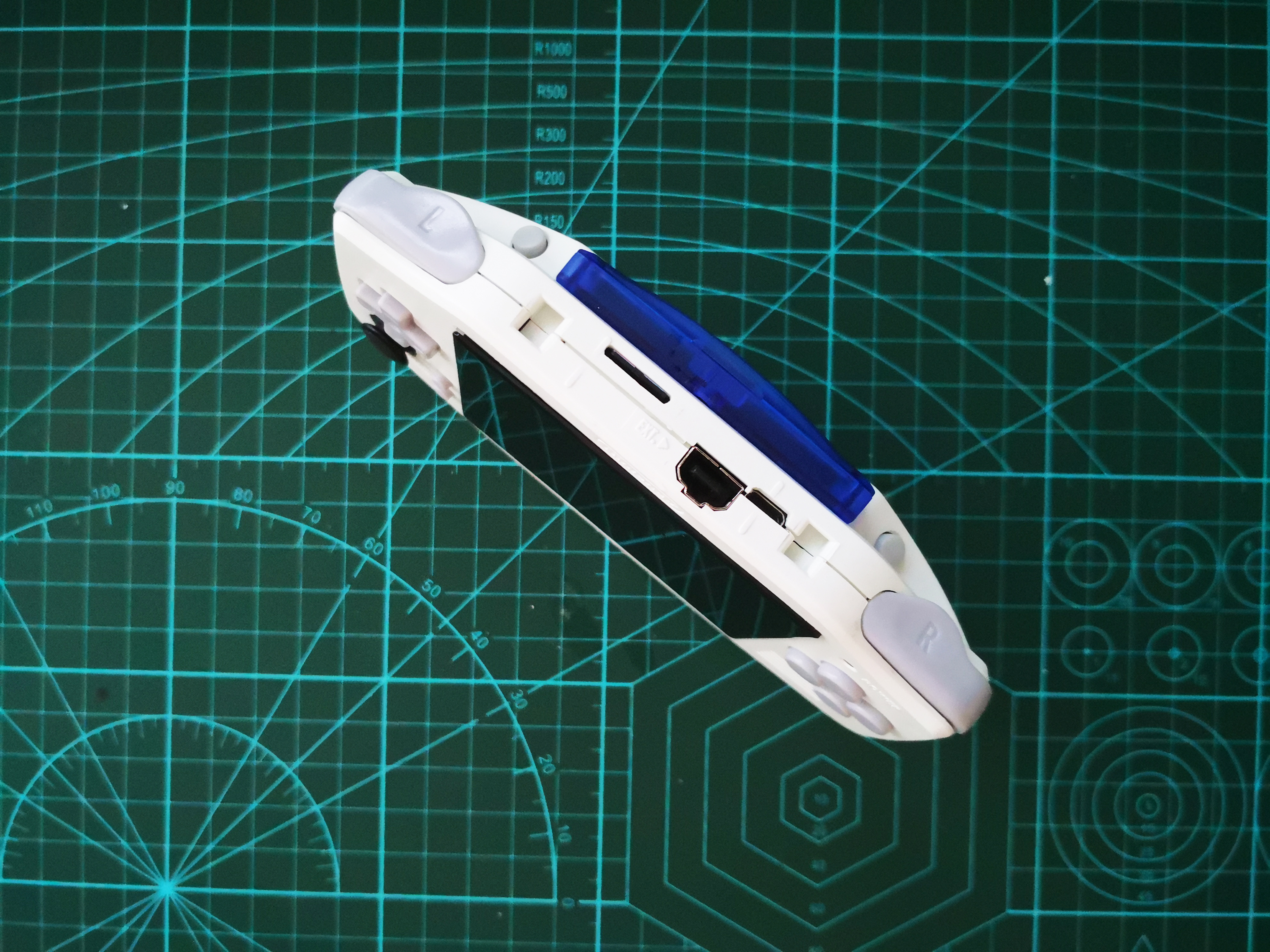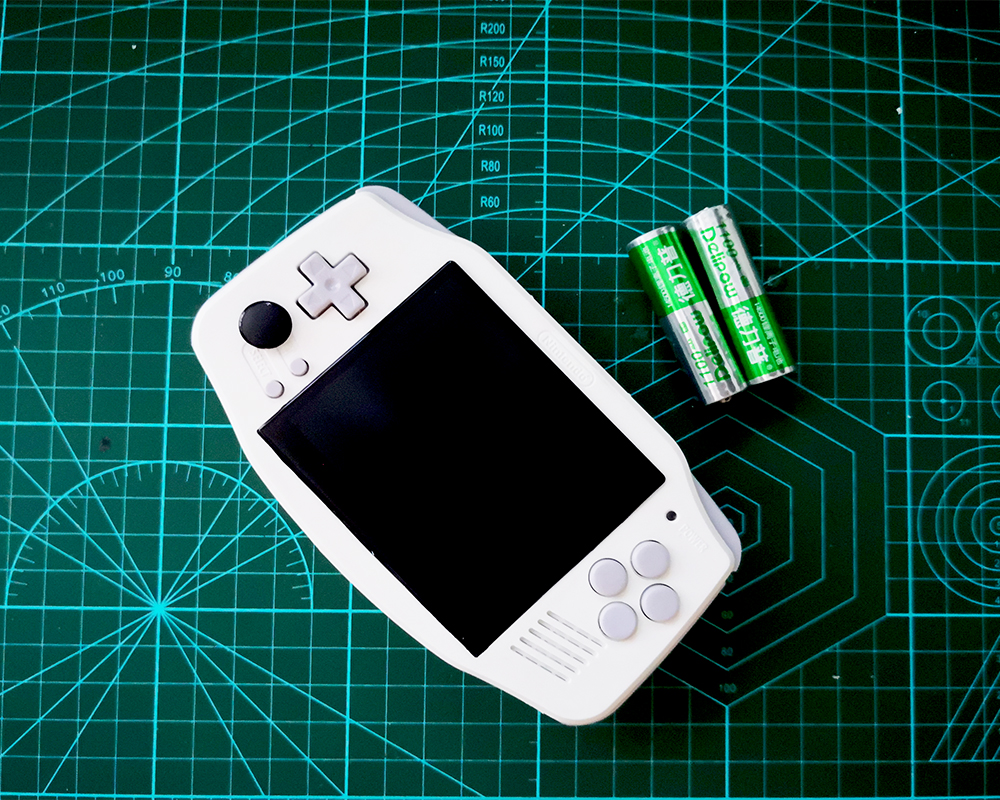 Additional Holes for Micro USB to direct charges the 2pcs 3.7V 1100 mAh 14500 batteries and micro sd-card (come with 32Gb card).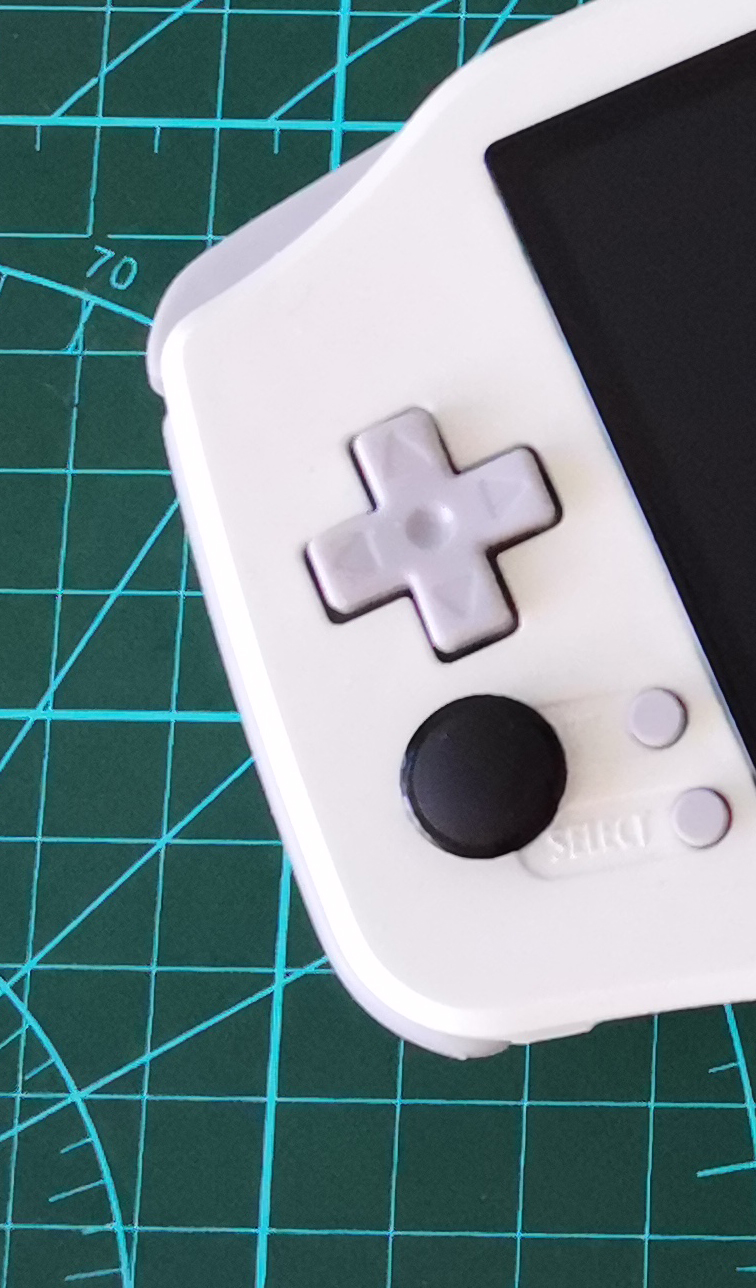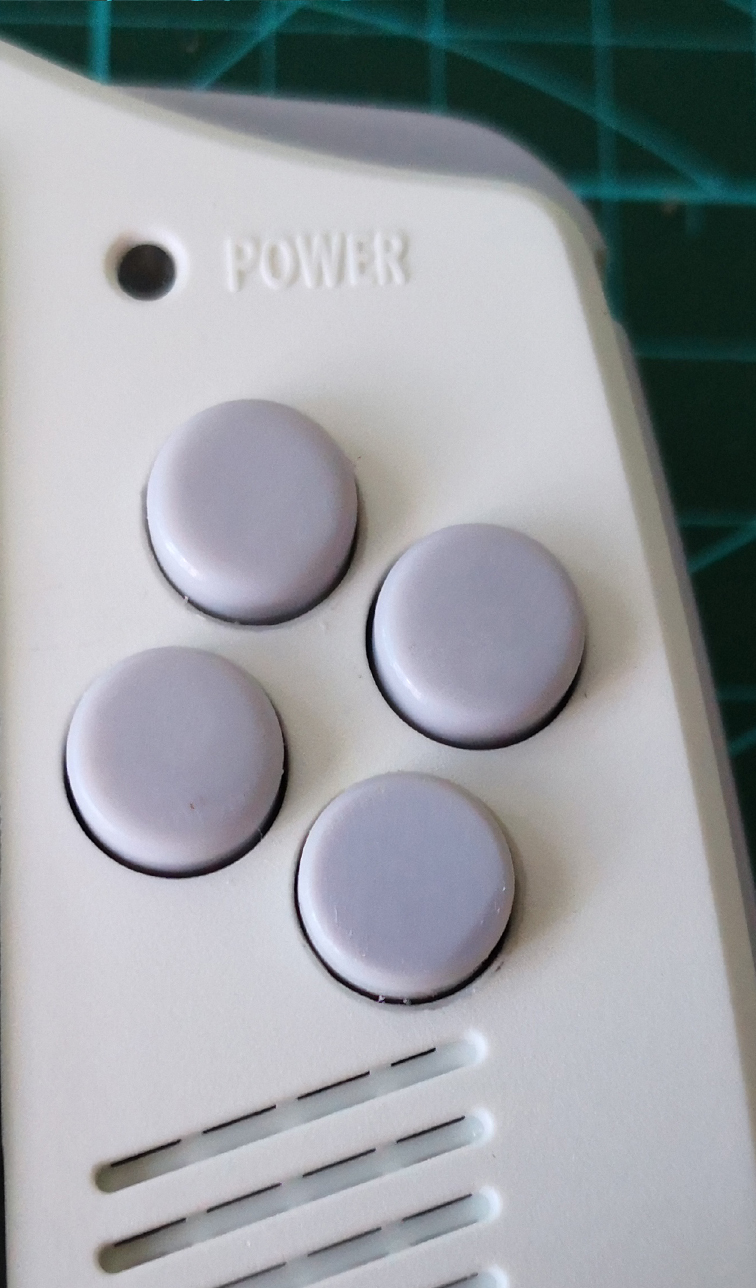 Sony PS Vita 2000 Analog Stick Sand Polish Buttons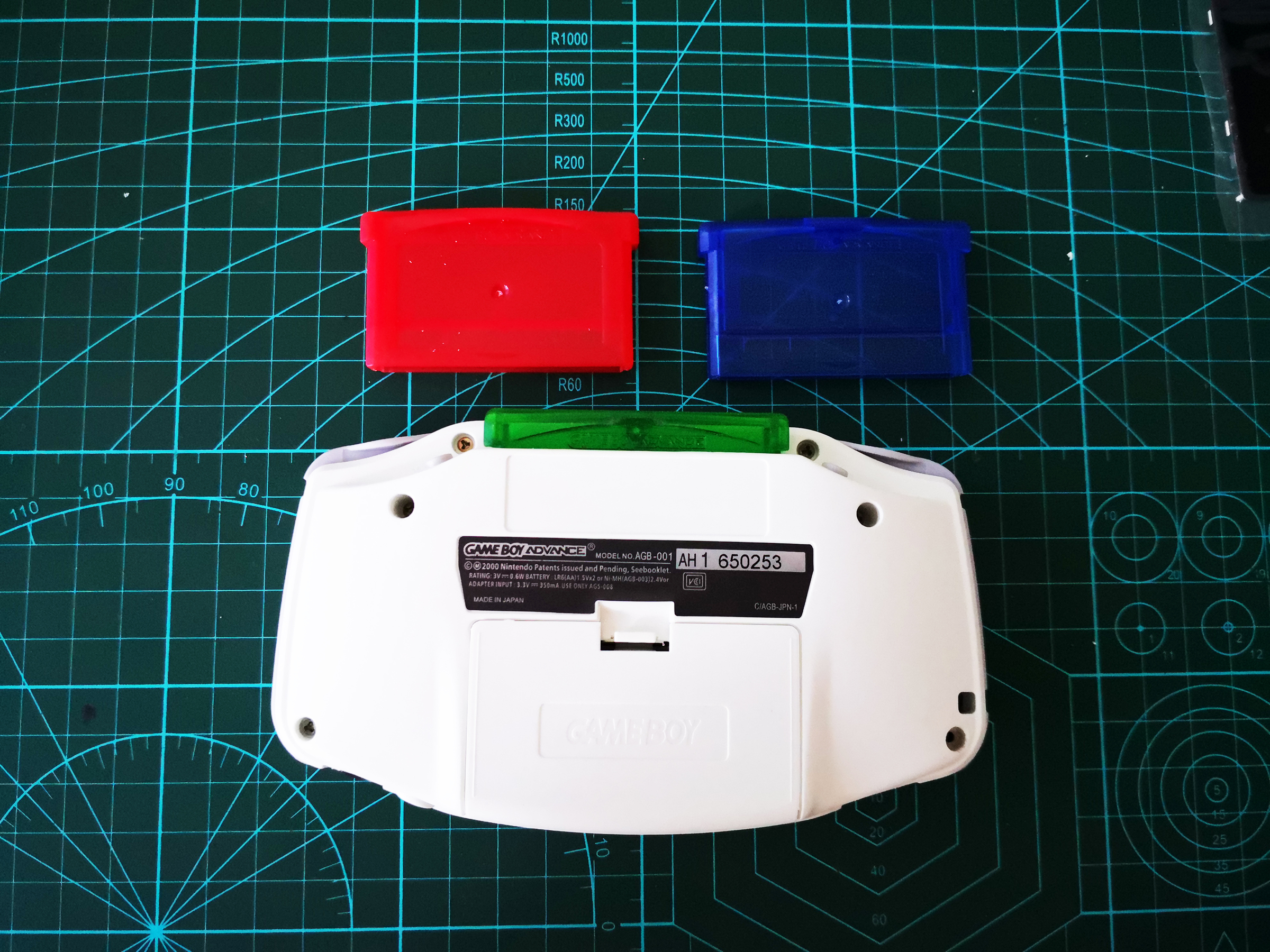 Come with a Empty Game Cartridge to fill the empty of the shell - no functionally (Game Cartridge Color may vary depends on the stocks quantity available)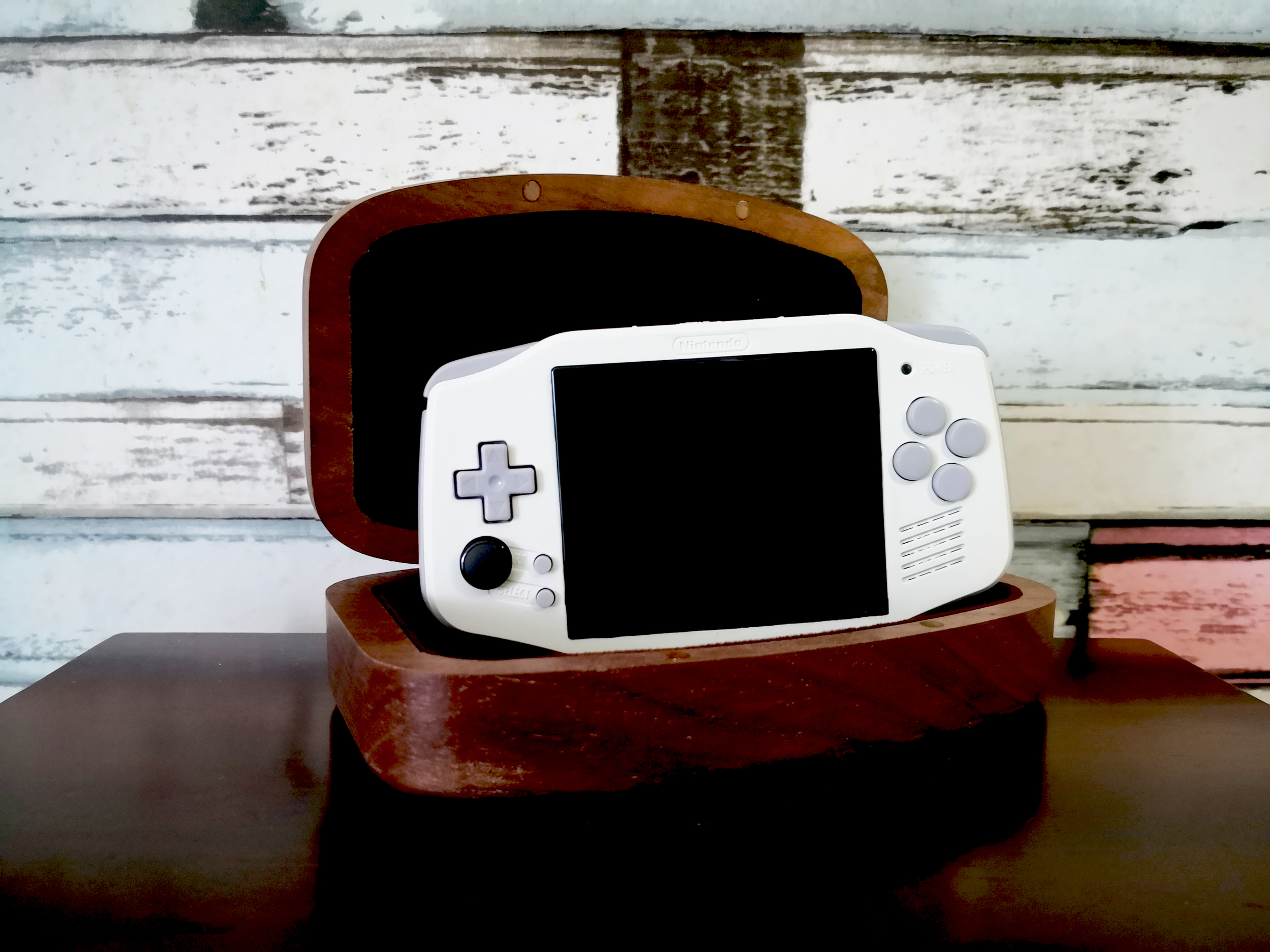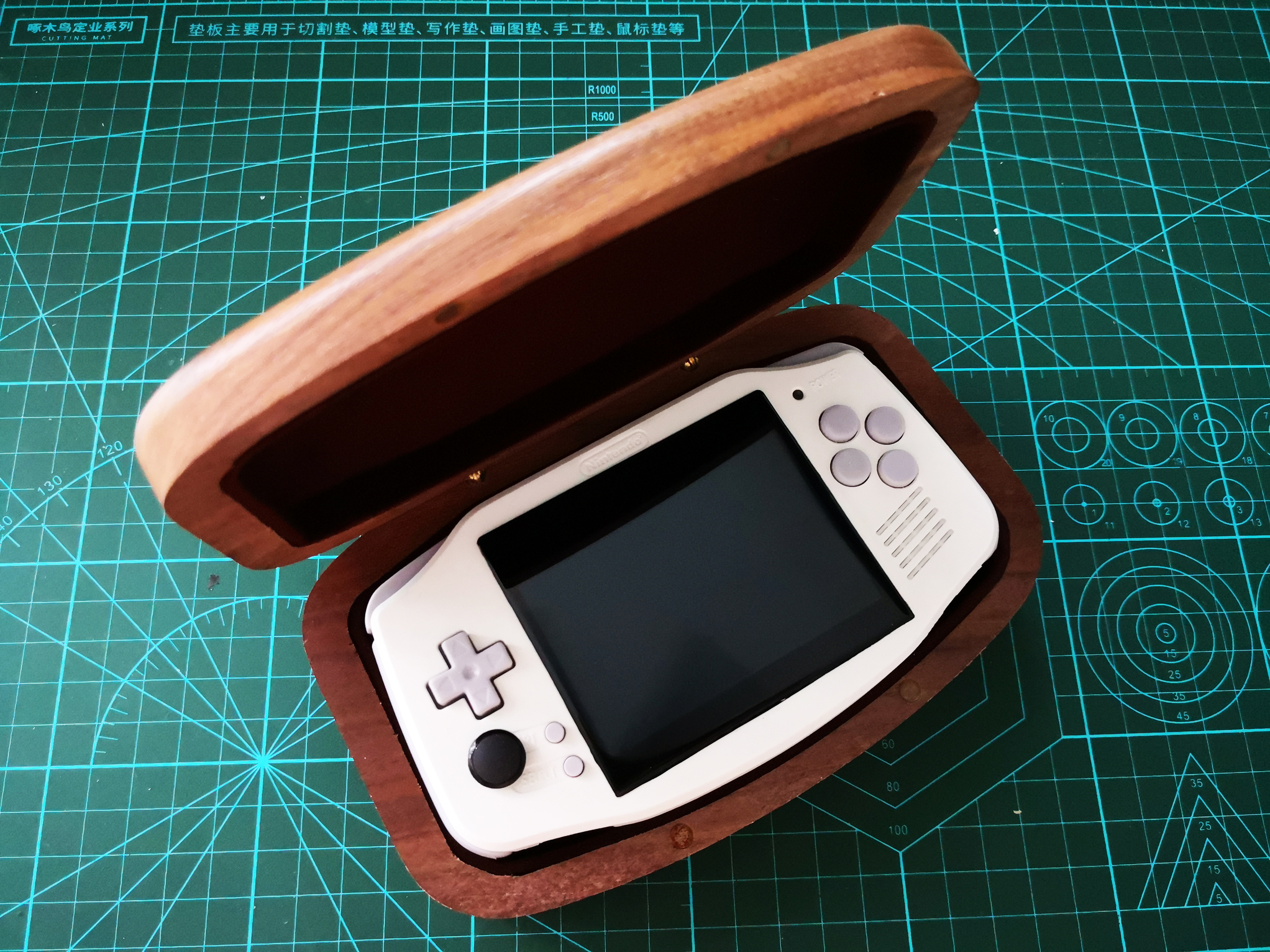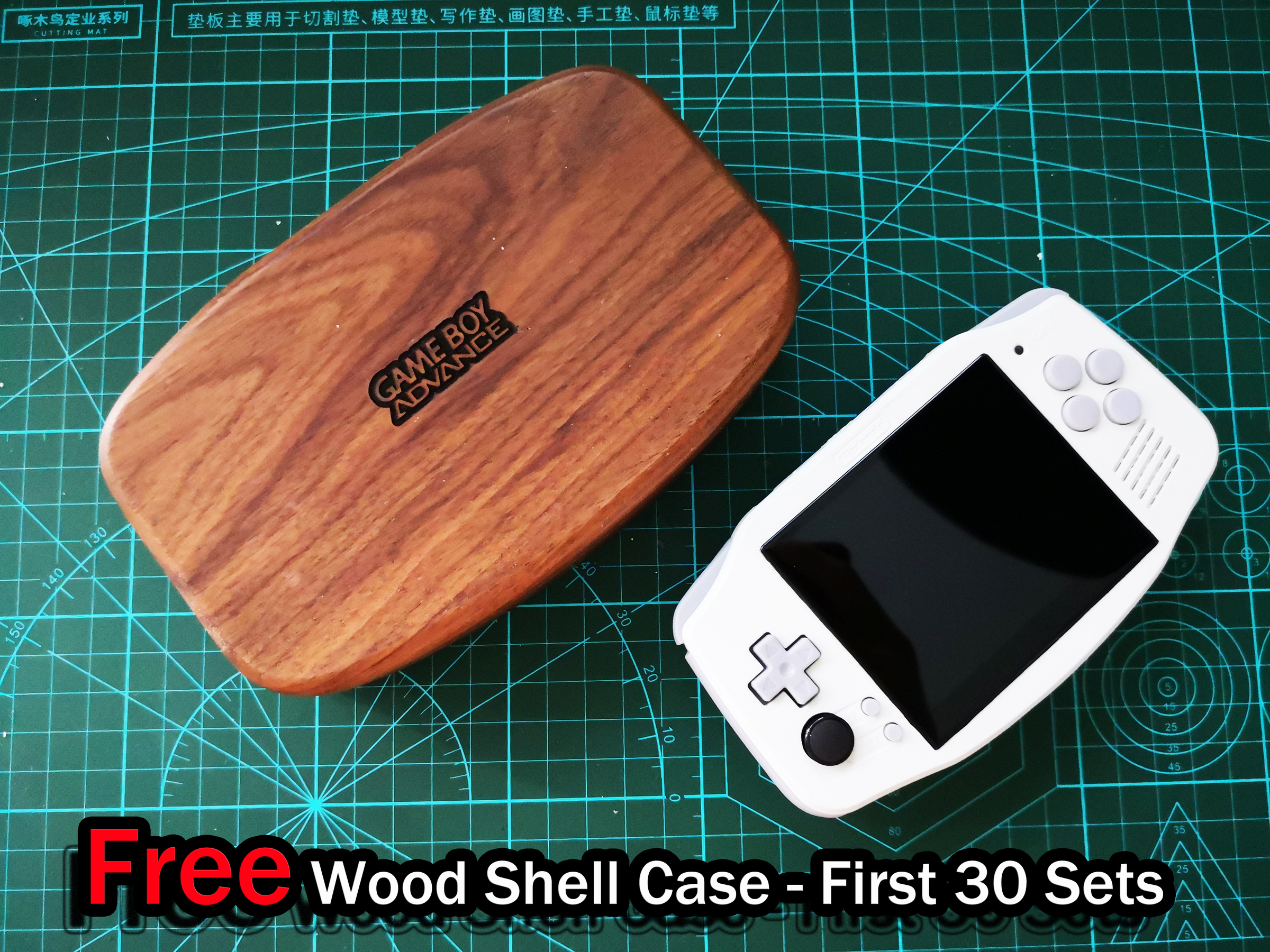 First come First serve First 30 orders FREE GBA Wood Shell Case
Specification:
Console Name: GBA 3.5" CM3
Screen Display: 3.5 inch Laminated OCA IPS Screen with 2.5D Polish Glass Screen Lenses
Screen Resolution: 640 x 480
CPU: Broad-com BCM2837 64 bit Quad Core ARM Cortex [email protected] 1.2 GHz. Pi CM3 Pre-install Emulation Station
RAM: 1GB LPDDR2
Logic Board: Build in RTC Clock System with button type battery (good for those game that need clock or time(time never stop running) to save and run for your games such as Pokemon game.), additional connector for those who want to use Lithium Polymer Battery
Memory: Standard 32GB TF Card
Buttons: D-Pad, ABXY Buttons, L1/L2, R1/R2, Volume Slider, Power Switch, Start / Select Buttons, PSV Analog Stick
Interface Connector: Micro USB, 3.5 Audio Jack and Micro SD Card
Shell Case: OEM GBA Shell Case
Size: Same Size with Game Boy Advance
Weight: 189g (with Batteries)
Game Supports: Support Arcade/N64/NES/FBA/SNES/MS/PS1/Genesis/GB/GBA/Atari etc Simulator system (need to copy your own roms)
Battery:2 pcs 3.7V 1100mAh 14500 batteries
Packages Included:
-GBA 3.5" CM3 x 1
-32GB SD Card x 1 (can choose to upgraded to 64gb card)
-Micro USB Charging Cable x 1
-3.7V 1100mAh 14500 battery x 2
-*GBA Wood Case x 1 (only for first 30 sets)
*Free wood case only for first 30 sets with first come first serve, you may check with us before you place order.
Please Read Before Place Order
If you need White color PSV Analog Stick please do remark upon place order, if not we will ship it with black color analog stick.

This is a hand made, hand polish, hand trim, almost all need to be done by hand with some tools, so may not perfect but we always try to make it as good as we can, so if your area perfectionist, please don't place order.

We only made to order, this will need 7 to 10 working days to finish with first come first serve basic by our order system. We will try our best to keep it with good quality and fast as we can to fulfill your order.

If you only need the kits and want to enjoy build it by yourself, you may contact us. Thank you