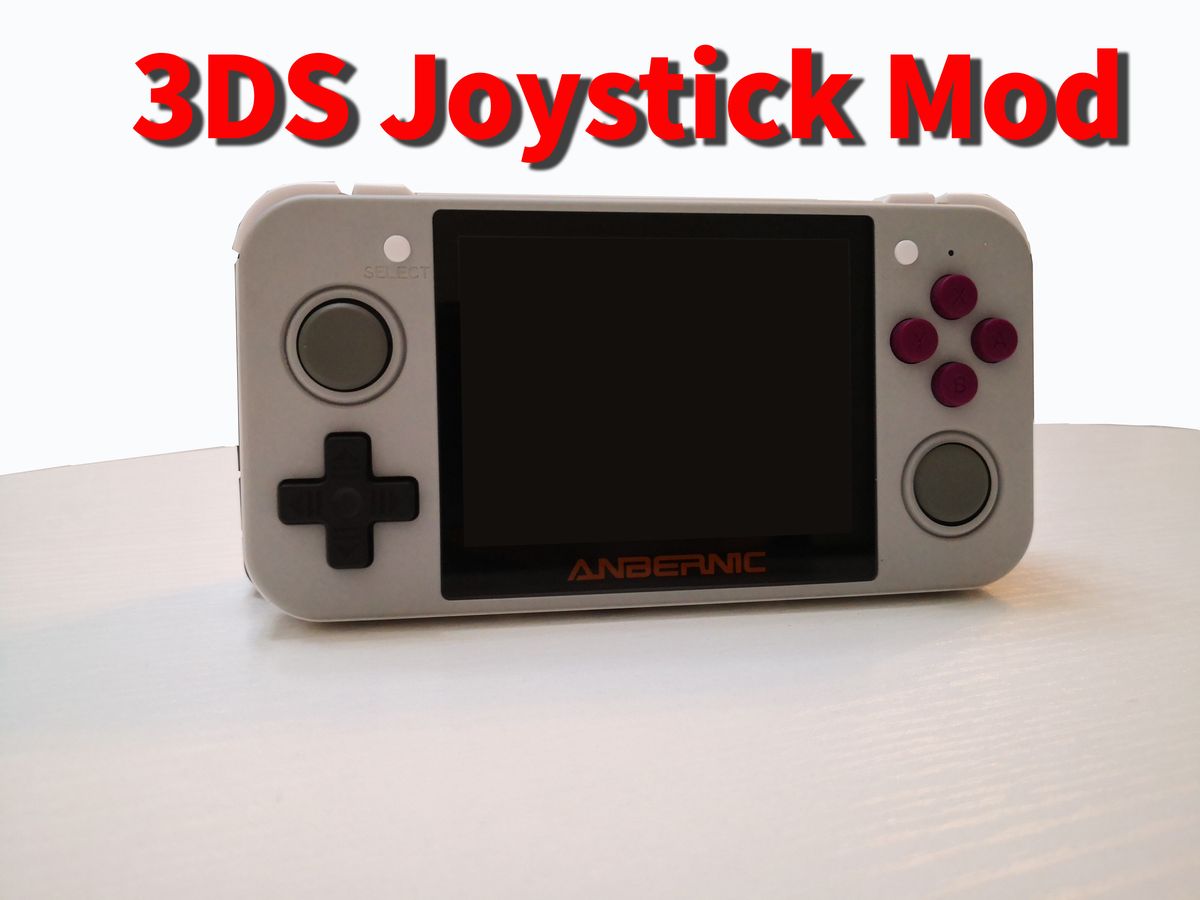 RG350 Mod Nintendo 3DS Analog Stick
Parts and Tools Needed: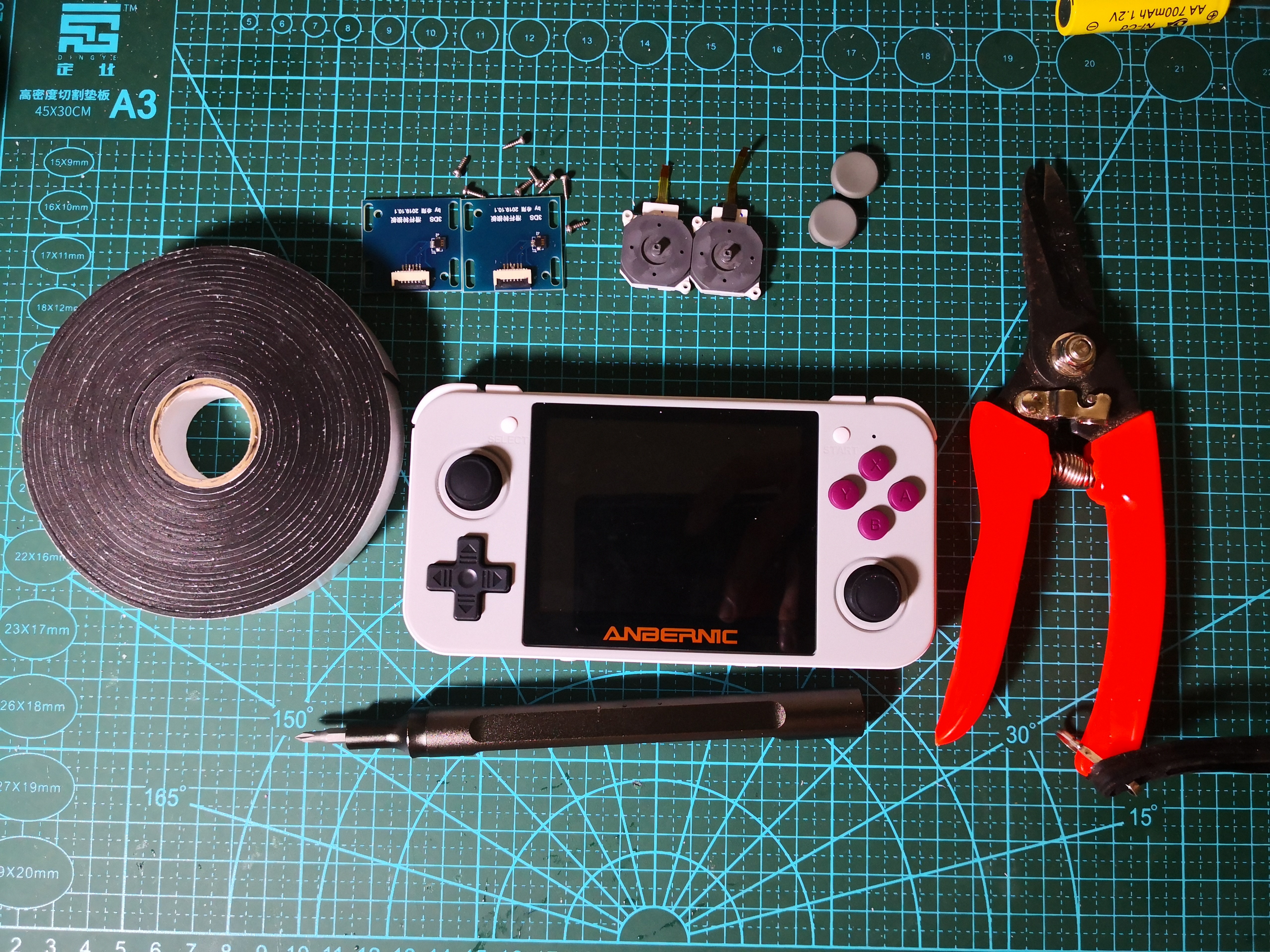 1) RG350 Gaming Console
2) 3DS Analog Stick with cap x 2pcs
3) 3DS Analog Stick Converted Board x 2pcs
4) Foam Tape
5) Philips Screw Driver
6) Cutter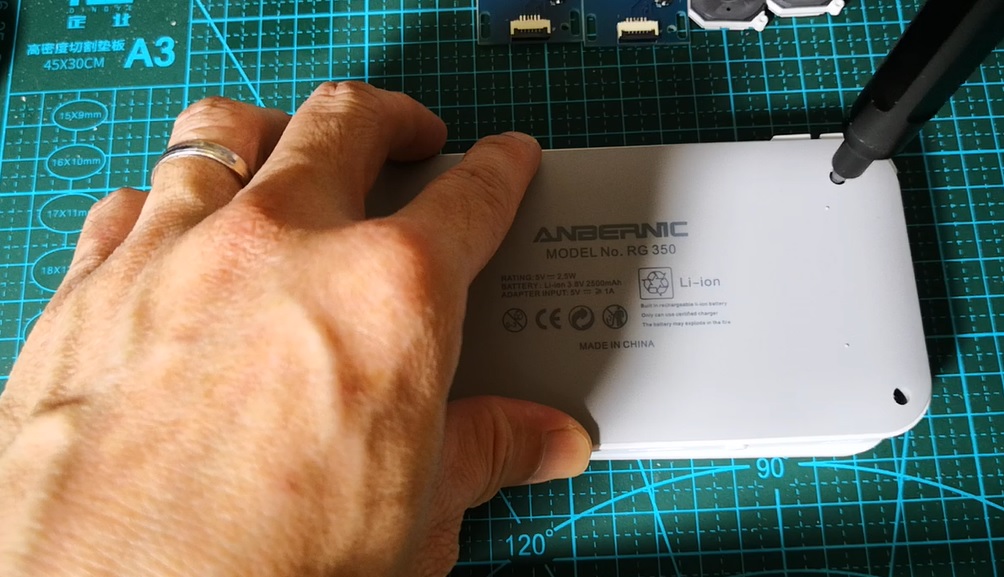 Remove total 4 screws from the back cover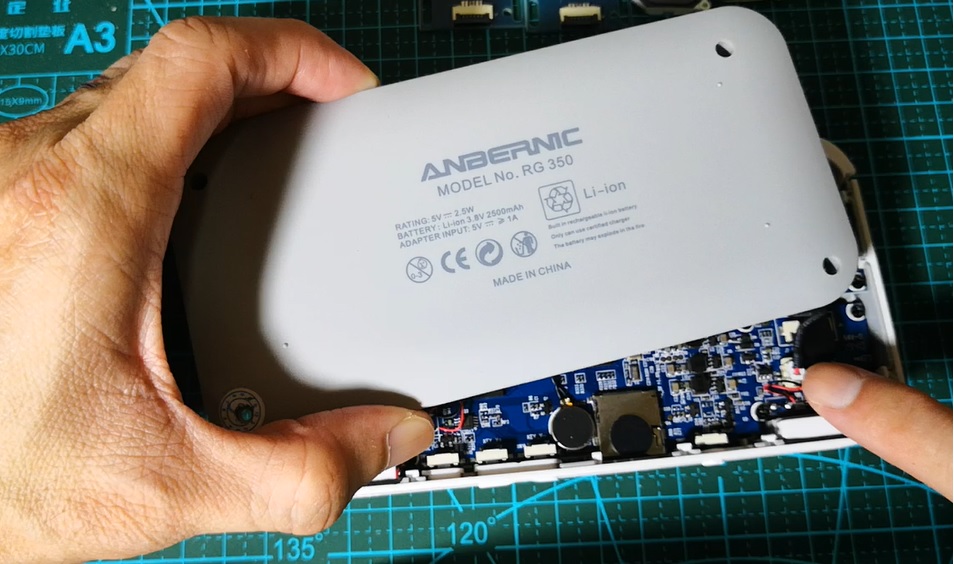 After unscrews all the screws, open the back cover and detached the battery connector from the logic board.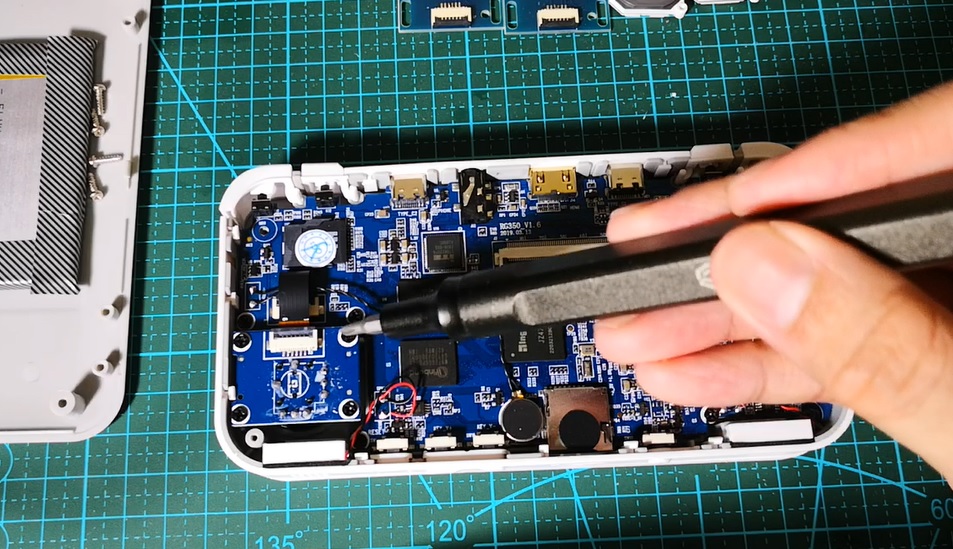 Each Joystick Board have 4 screws, unscrews all of the 8 screws.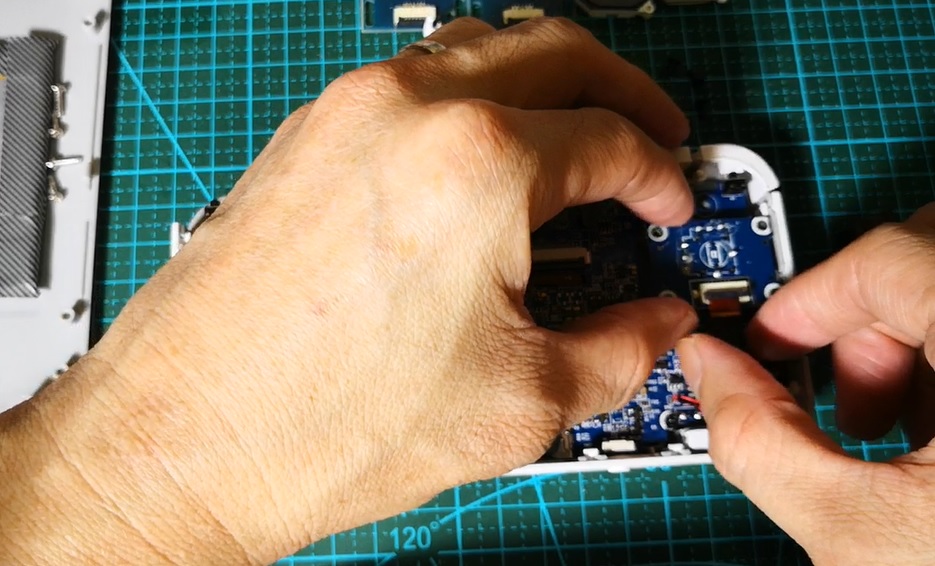 Detached the Joystick Ribbon cable from the Joystick Board.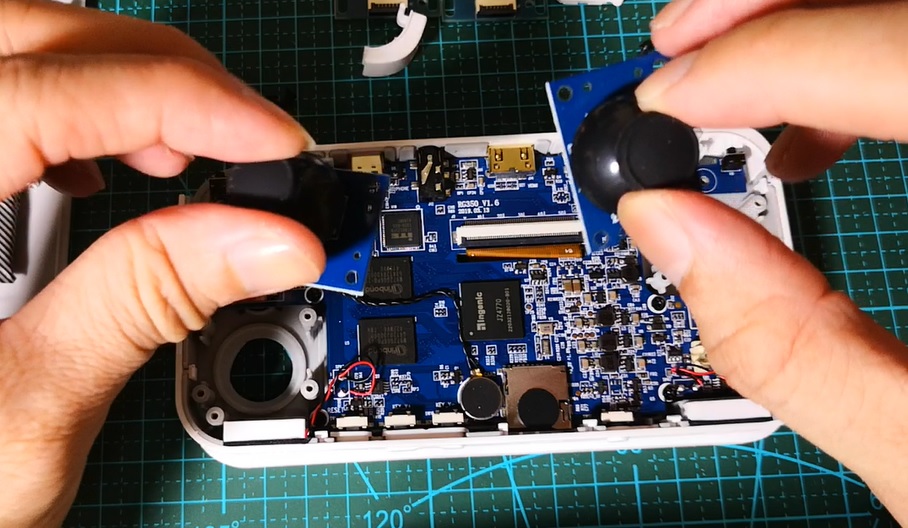 Now you able to remove the joystick board from your console.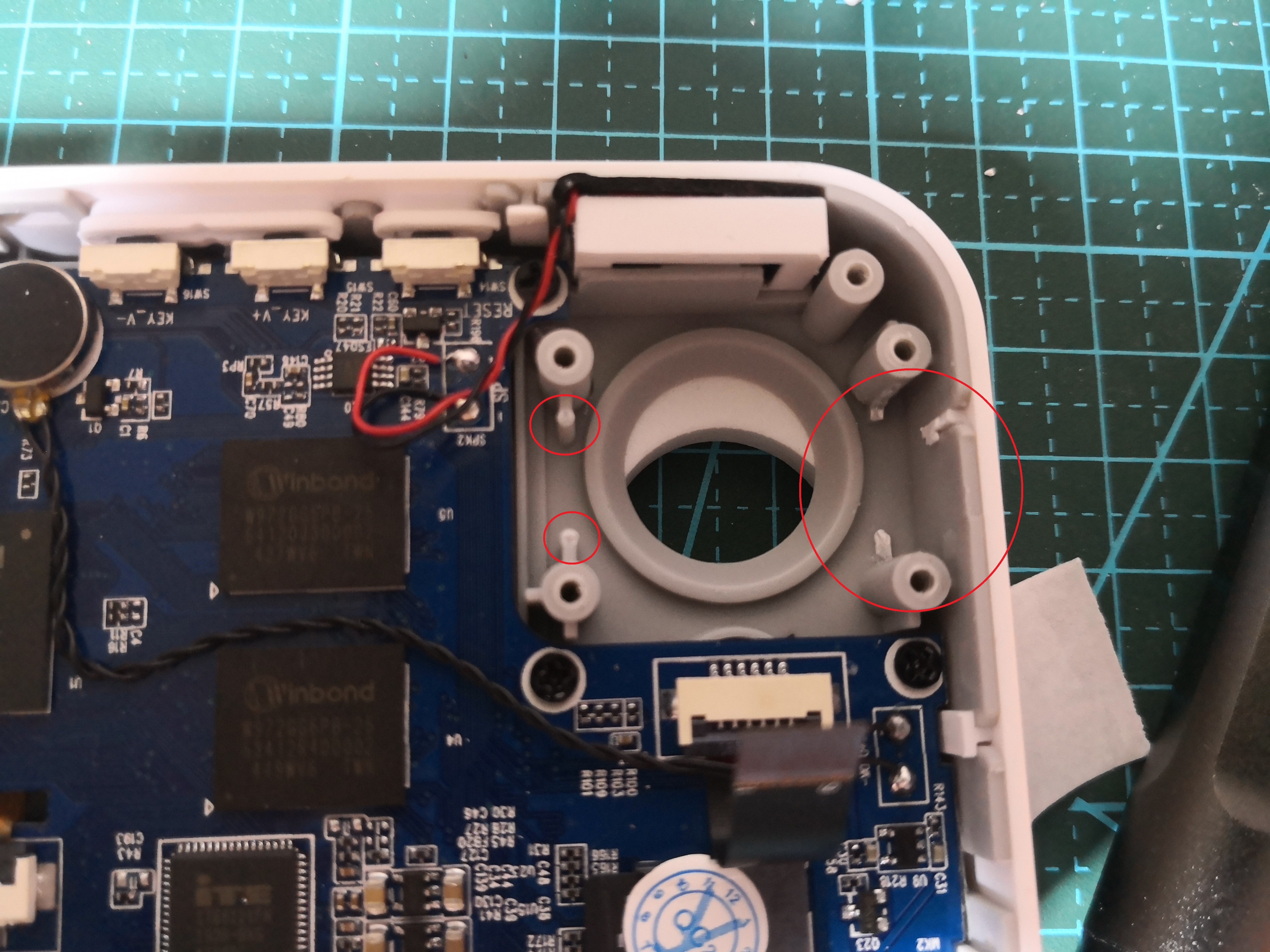 We need to trim the shell case, just cut and remove those unnecessary as shows by the photo. (This photo shows after trim). Both side also same.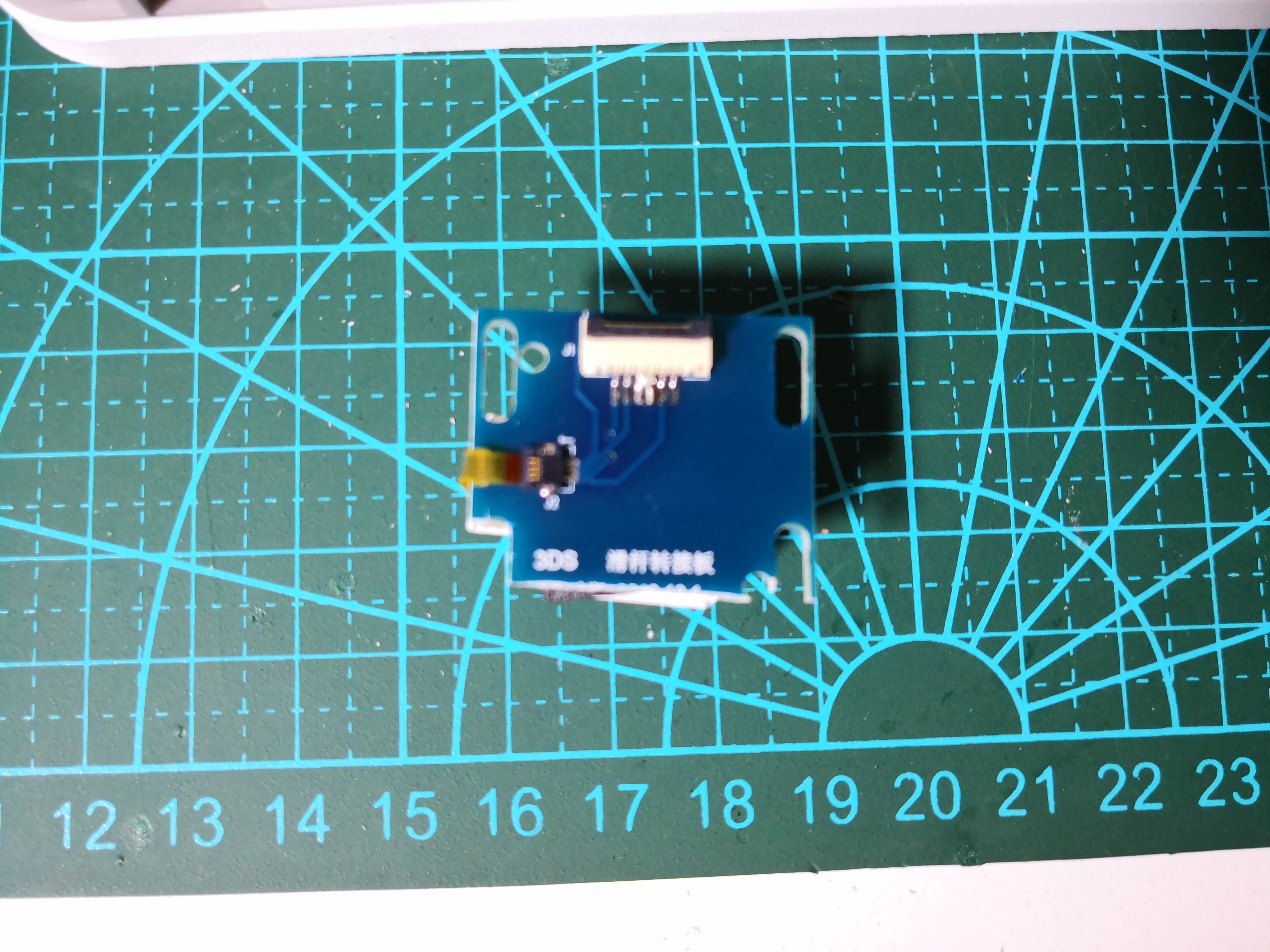 We also need to trim the 3DS converter board as show by the photo.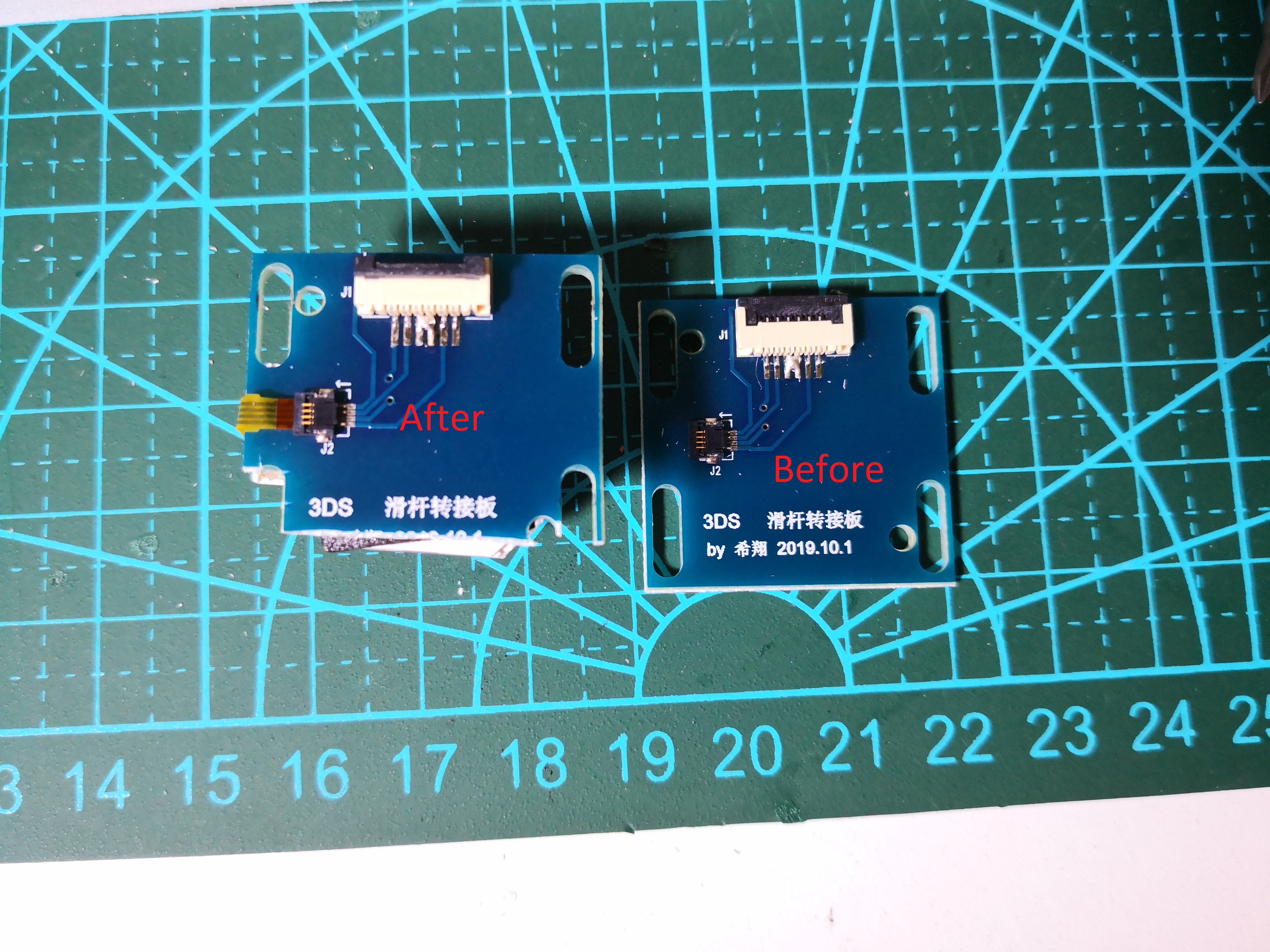 Photo shows before and after trim, both joystick board for right and left hand side we also need to trim like this.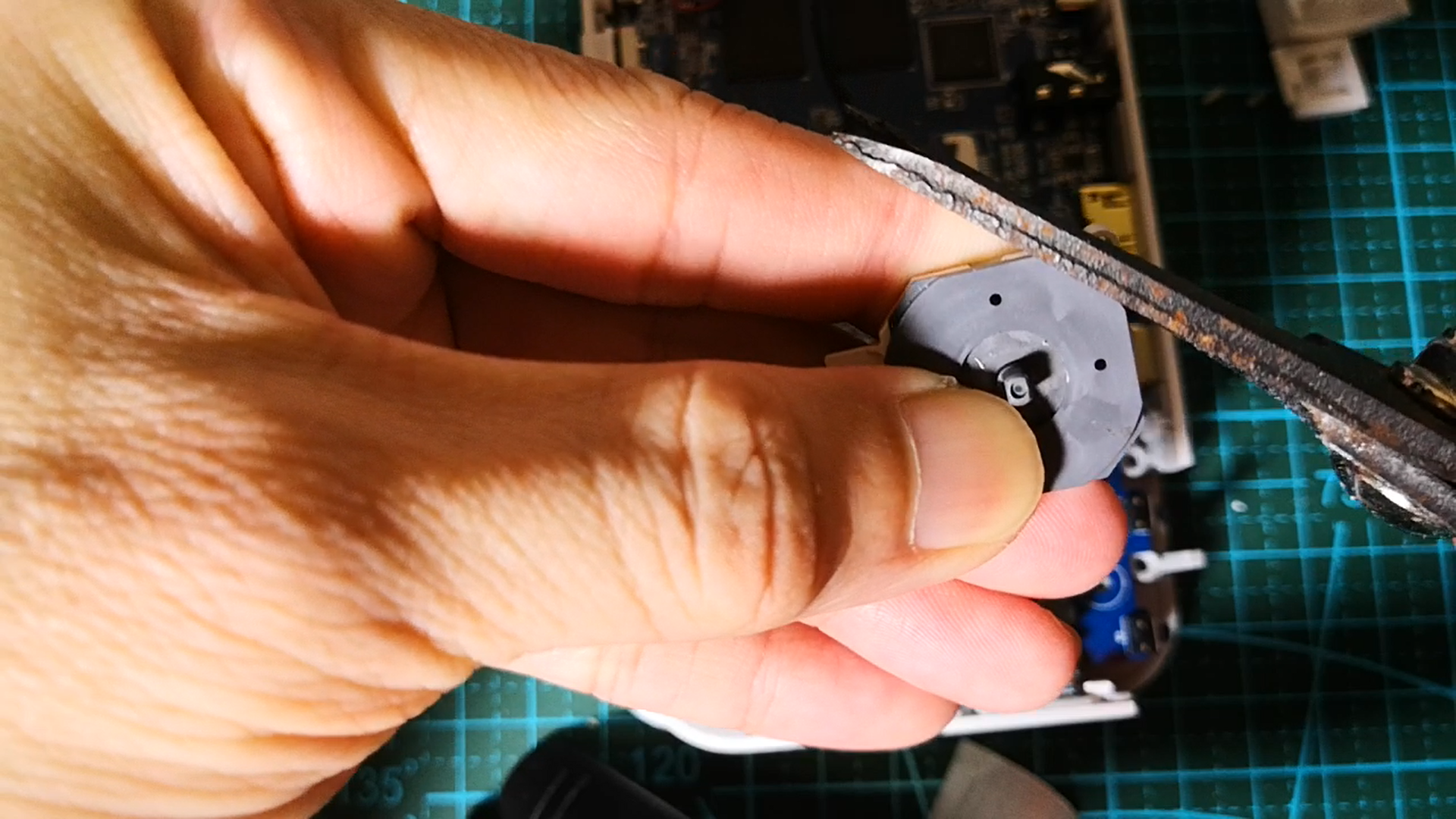 Cut and remove both joystick screw holes by cutter.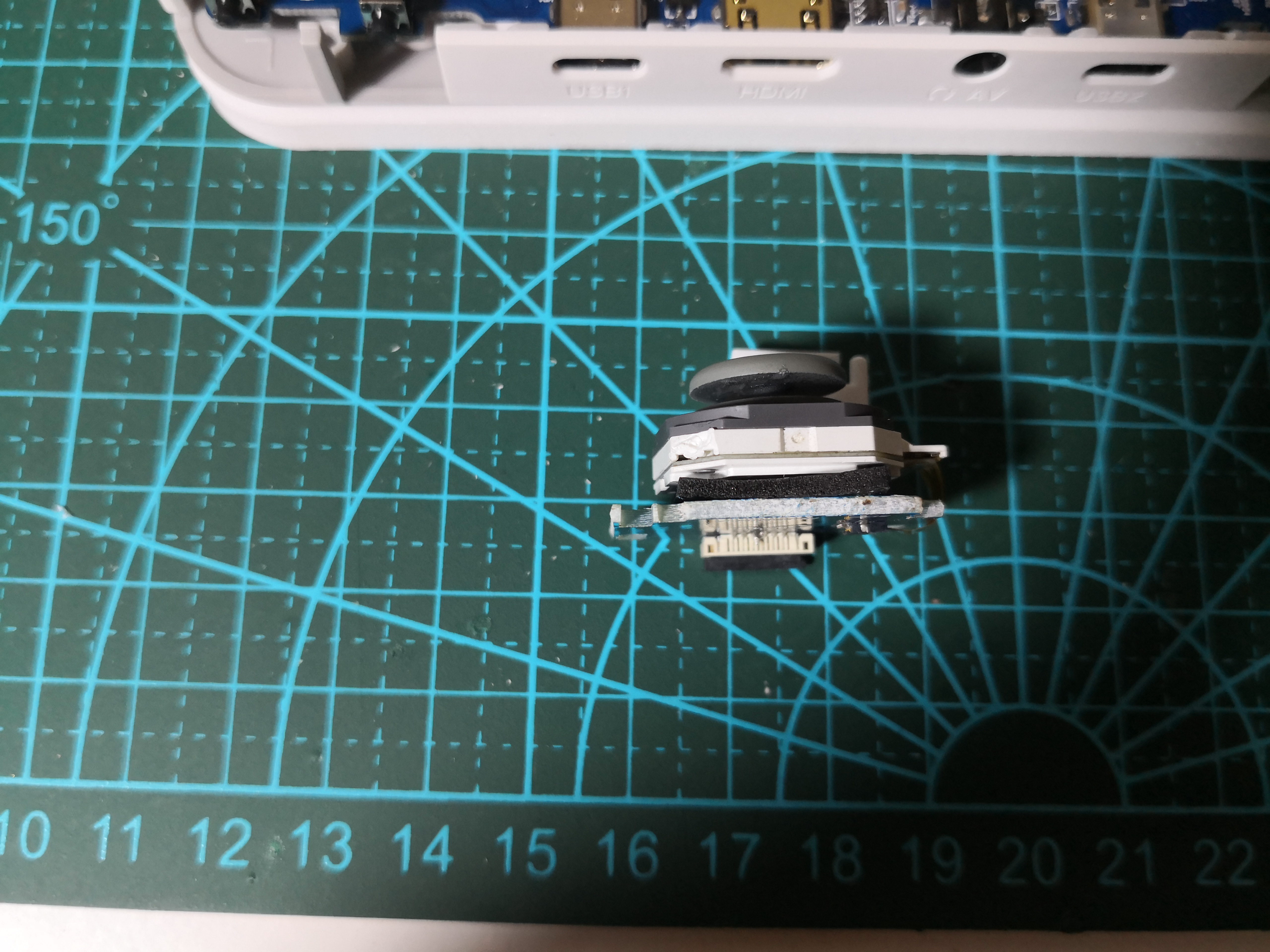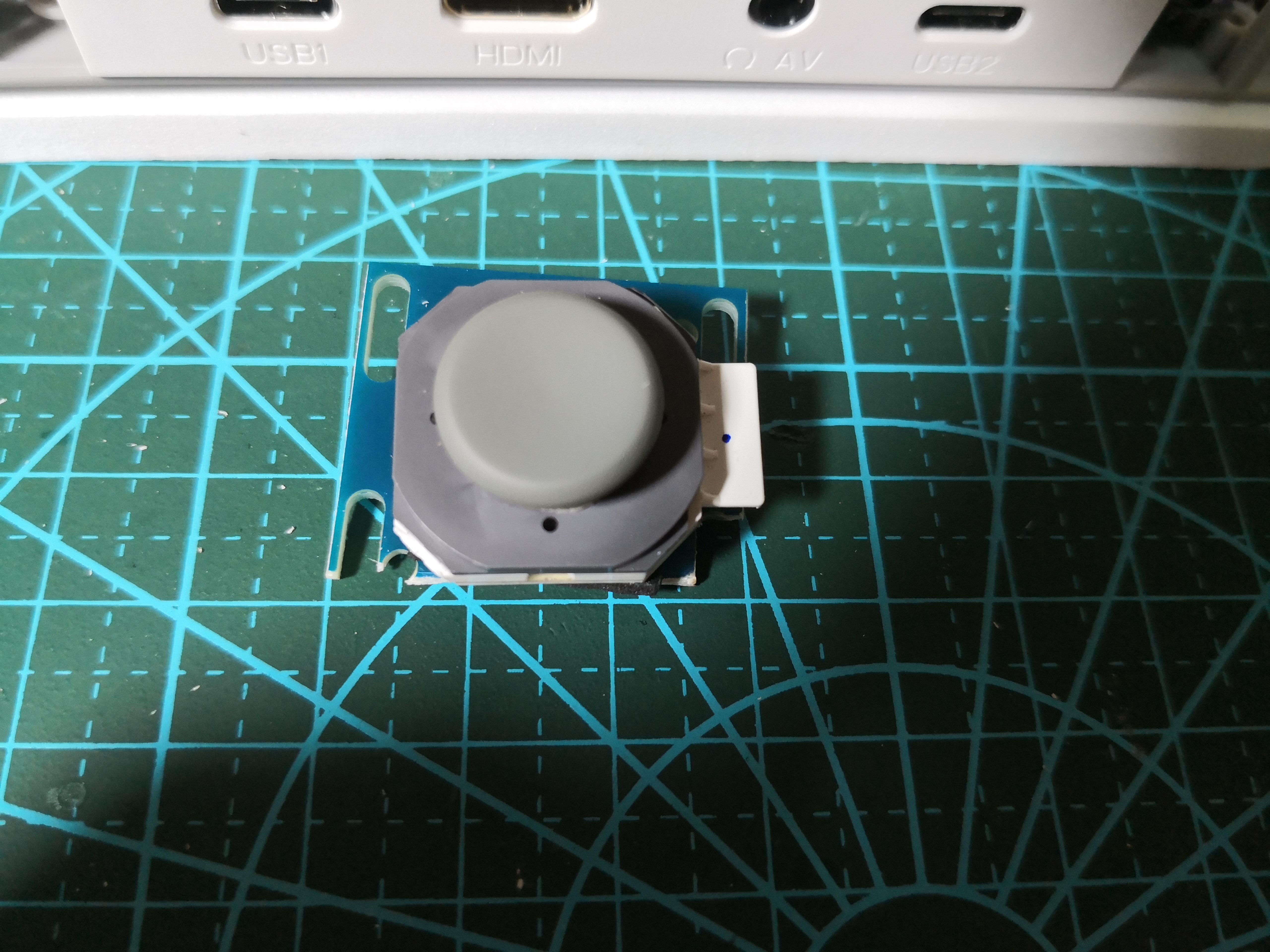 Cut a piece of foam tapes and stick to the 3DS converter board (depends the height of the joystick you want by 1 layer or 2 layers of foam tapes, photo show is just 1 layer of foam tapes), then stick your joystick to the board.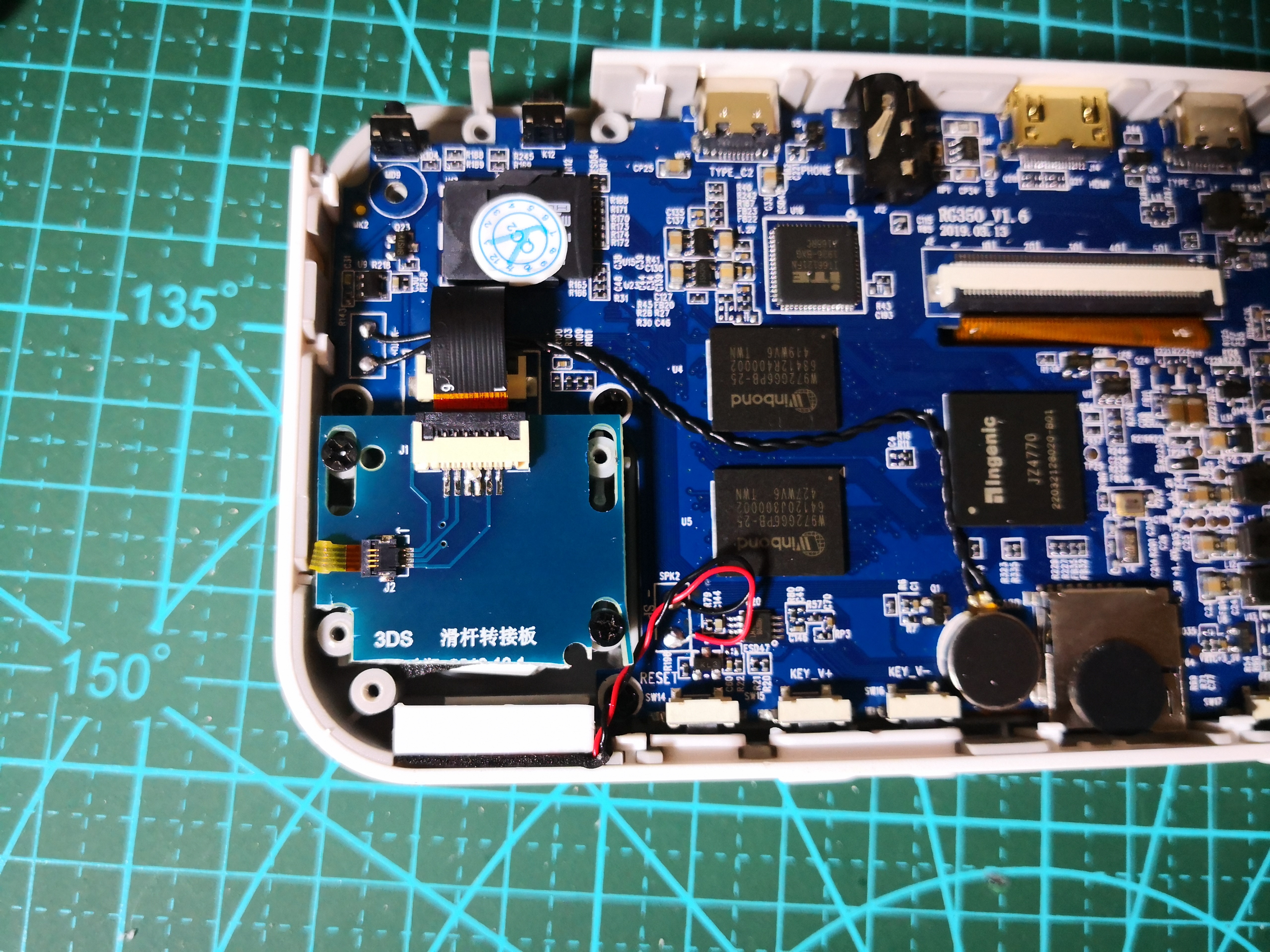 Insert the 3DS joystick ribbon cable into the smaller connector, then you can place and align the joystick to center and screw to hole the converter board.
Once you finish align and screw both side of the converter board, now you can put all back together as just like how you disassembly it.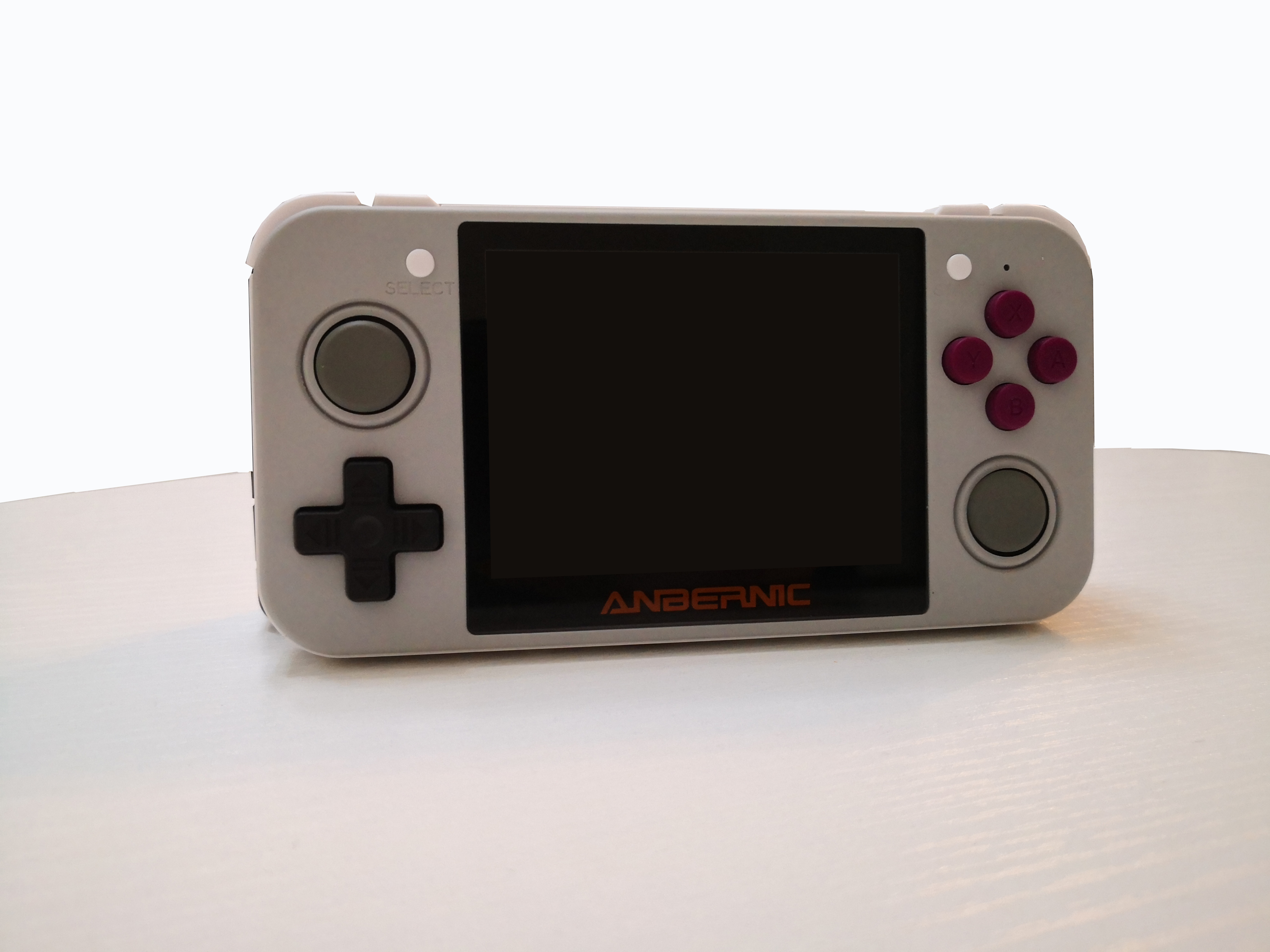 Yes you are done, now you can enjoy your lovely gaming console RG350 with 3DS joystick, i do like this joystick it do helps whenever i wanna bring it to anywhere especially when i was wearing my tight jeans, easy to put into my jeans pocket.
You can watch the Youtube Video: