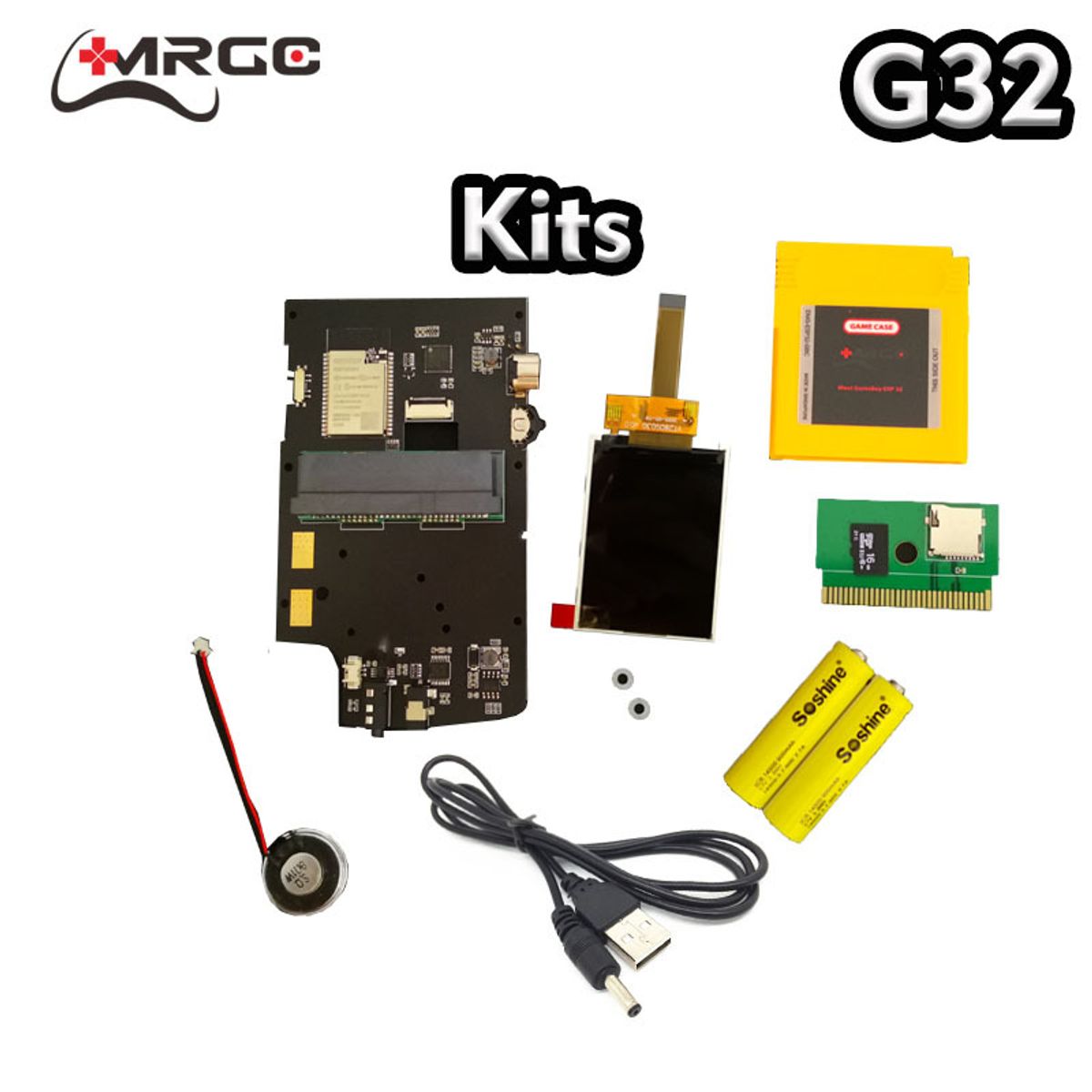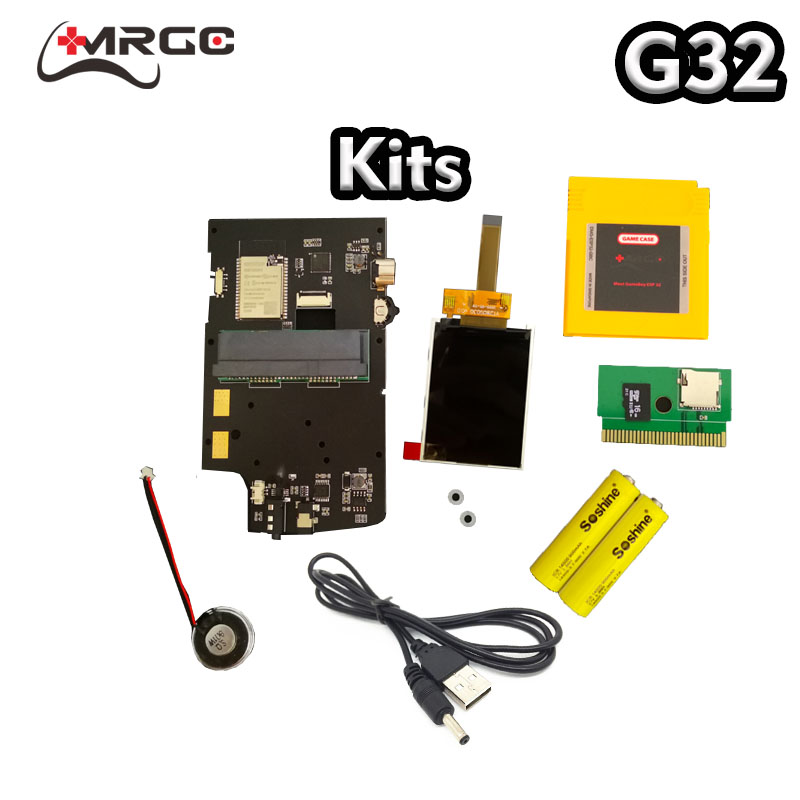 Kits come with:
GBC ESP32 Logic Board
2.8 " Screen
Speaker x 1pc
Small Round Silicon Gasket x 2pcs
14500 800mAh Rechargeable battery x 2pcs
Game Cartridge Shell Case
Game Cartridge Logic Board
16gb Sd-Card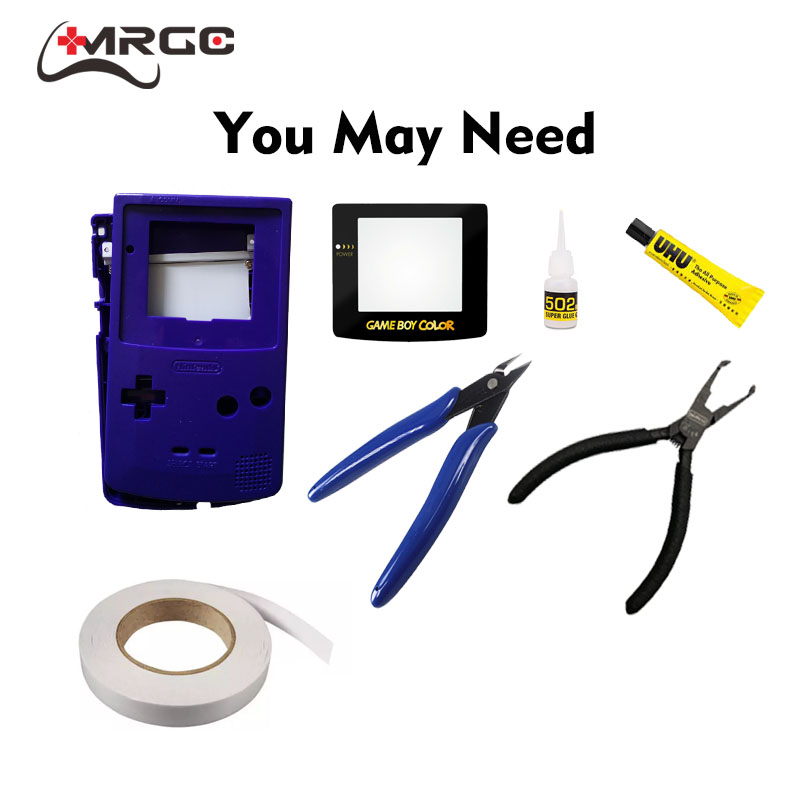 Tools you may need to prepare:
Gameboy Color Shell Case
Gameboy Color Screen Lenses
Any Glue (UHU or 502 also can)
Thin Double Side Tape
Plier or Cutter
Installation Guide: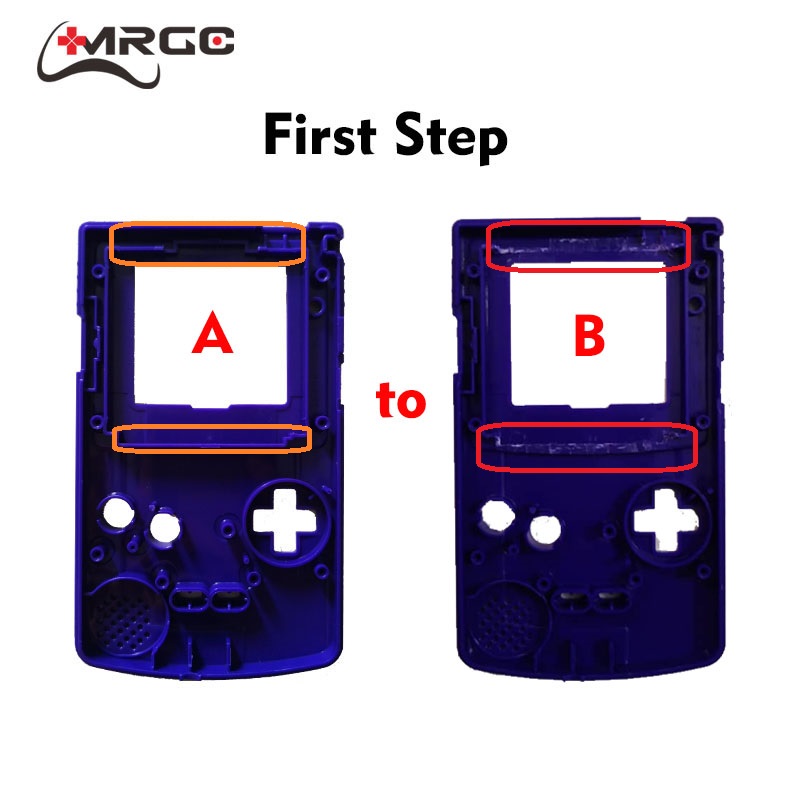 First Step: Follow photo A orange circle trim cut remove those unnecessary like photo B to fix the 2.8' display screen.

Second Steps: Measure by using the logic board and cut from the photo A to B.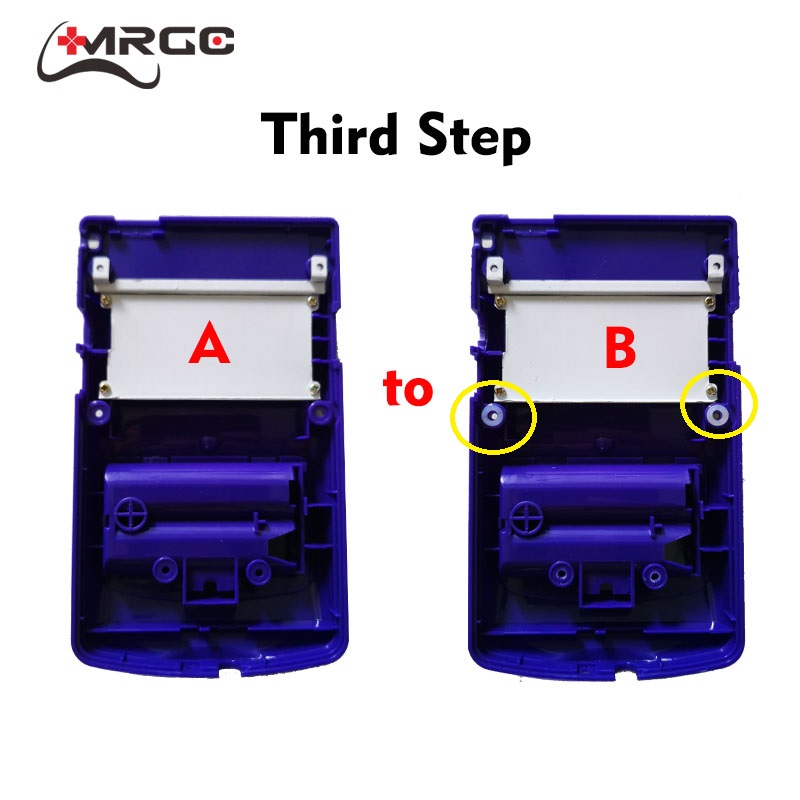 Third Steps: Stick the 2 round silicon gasket by using UHU glue or any glue as same like the yellow circle from the photo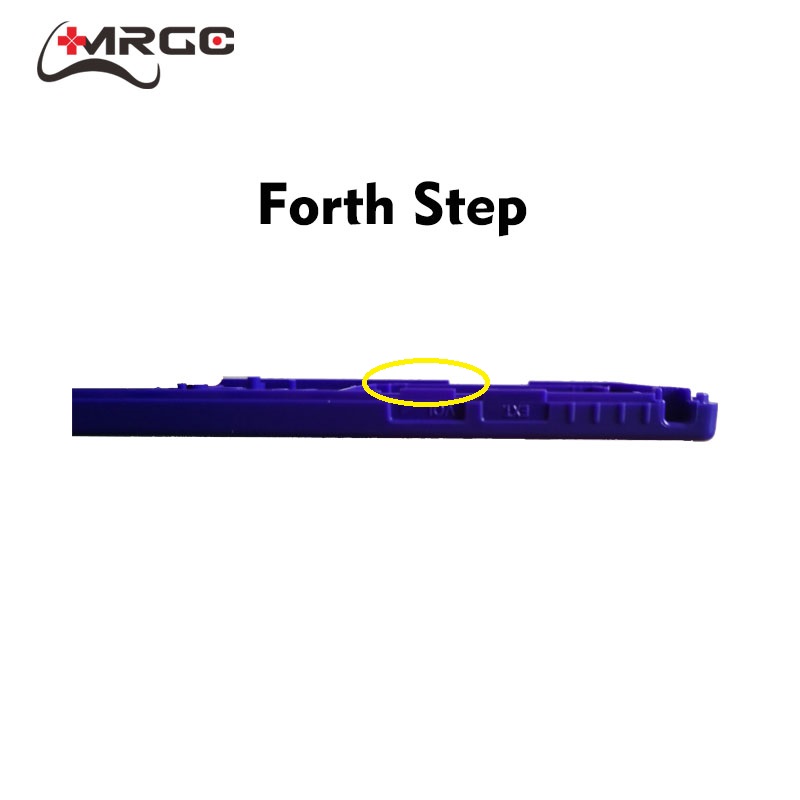 Forth Steps: Trim a bit as show from the photo yellow circle, so it will not stuck the slider button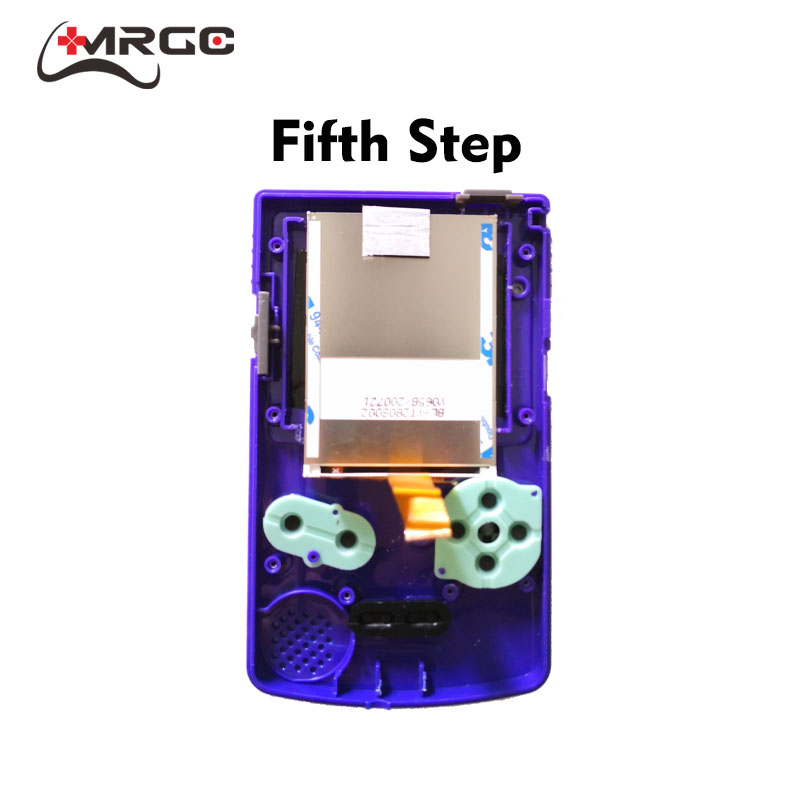 Fifth Steps: Now you can stick the double side tape and adjust accordingly the screen and stick it to the shell case, and you can insert all buttons, rubber pad, on/off switch and the infrared cover.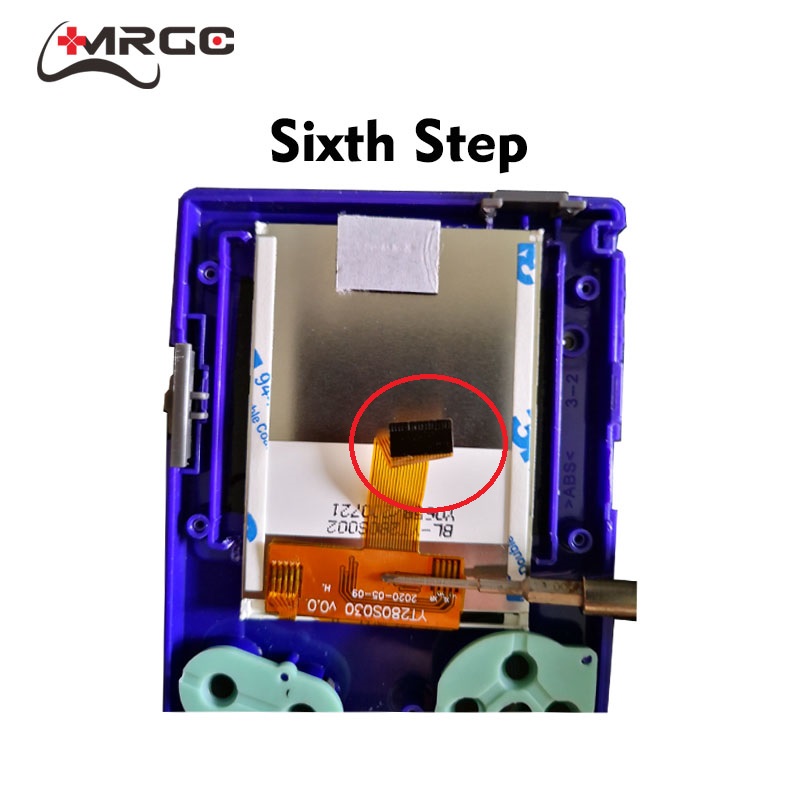 Sixth Steps: Bent the screen flex cable as show by the photo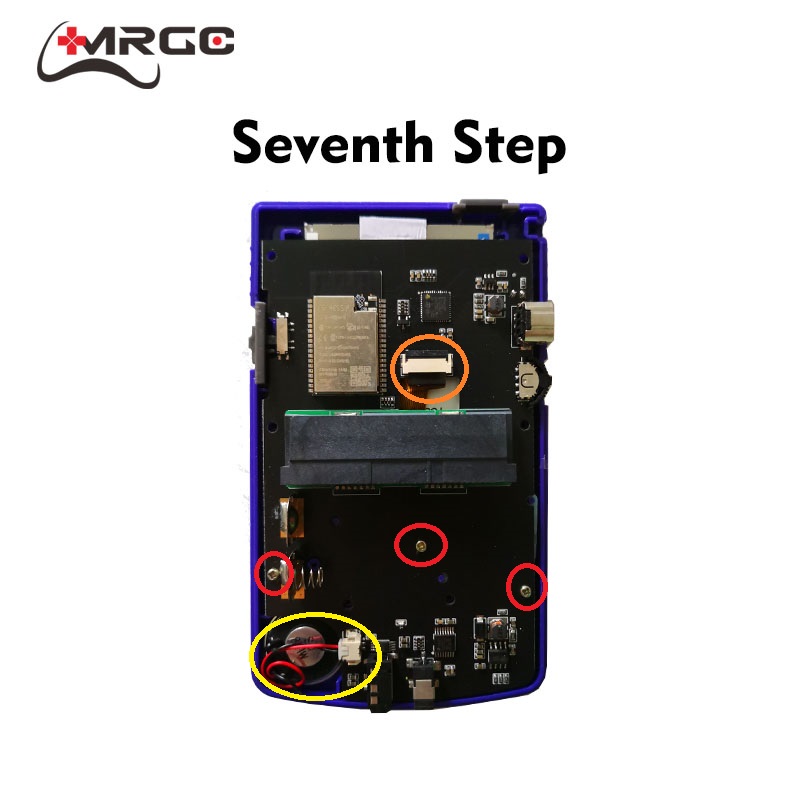 Seventh Steps: Insert the logic board, insert the screen flex cable (orange circle), tighten 3 screws(red circle) and last stick and connct the speaker(yellow circle)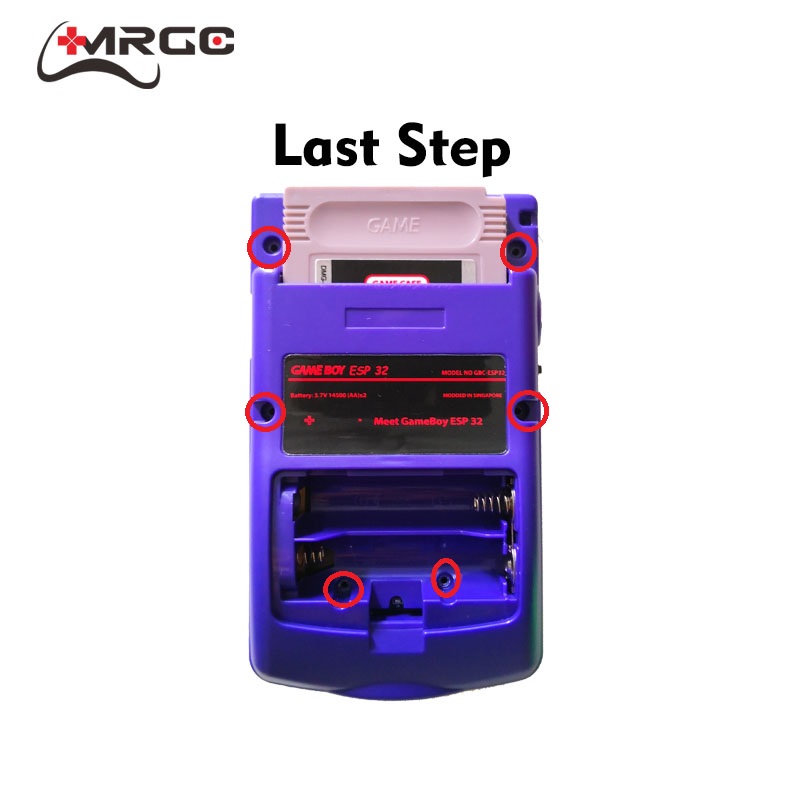 Last Steps: You can put your back shell case, before tighten the 6 screws(red circle) insert the game cartridge first, if not you may have difficult to insert the game cartridge after tighten all screws, and last you can enjoy your games.