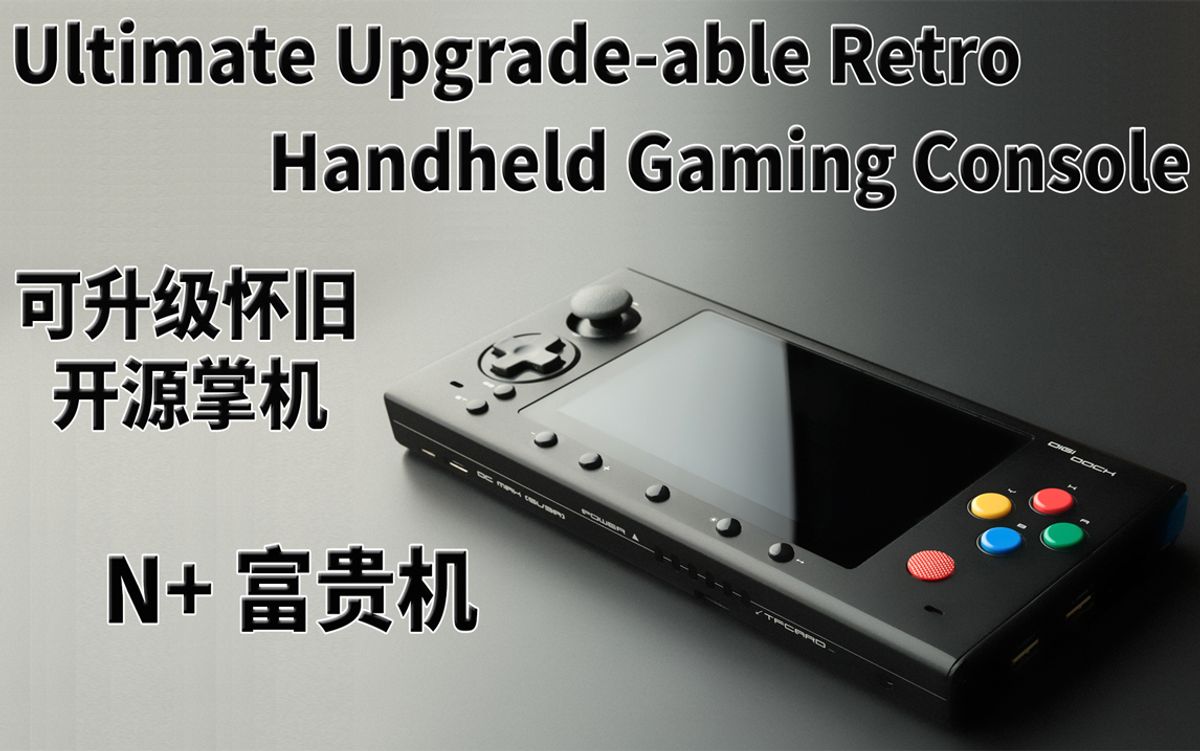 Ultimate Upgrade-able Retro Gaming Handheld Console Rich N+ | 可升級懷舊開源遊戲掌機 N+富貴機
In 2019 retro gaming handheld console is lively, tones of different types of console available for us to grab. In this video we will like to have a look for a newest console that manufacturer by a small company in China.
在2019年,复古游戏掌上游戏机非常活跃,太多不同类型游戏机可以让我们选择。在本视频中,我们来看看由中国一家小公司生产的最新游戏机。


This console is N+ Rich Gaming Handheld console, as listed the console able to upgraded not only from software but hardware but for more information for it we still need to have to wait for the producer.
该开源掌机就是N + Rich复古开源掌机,如标题所示,该开源掌机不仅可以从软件升级,还可以从硬件升级,但要获取更多信息,我们仍然需要等待生产者的更新。
We still not receive the console yet before that let's have a look for some details from the youtube
我们还没有收到实体机所以就让我们先来看看油管的视频介绍吧