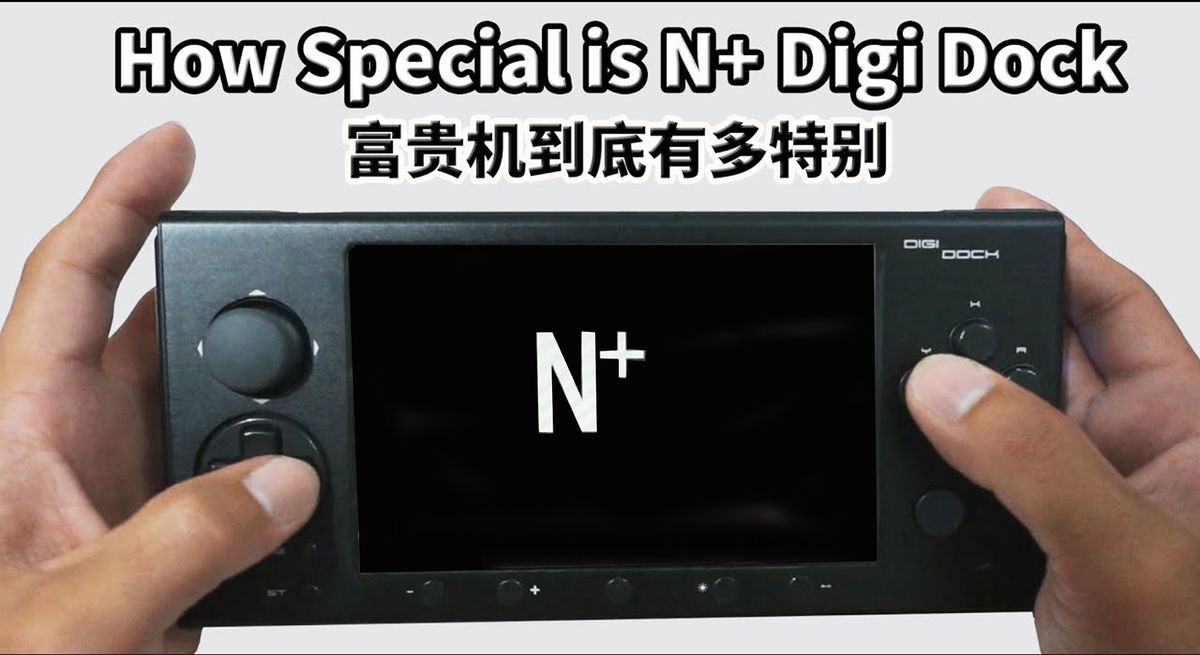 N+ Digi Dock Retro Handheld Gaming Raspberry Pi 3B+ Console Unboxing Tear Down Review
N + 富贵复古游戏掌机树莓派 3B +拆箱拆机评论

Finally we received N+ Digi Dock Handheld Console with Raspberry Pi 3B+ with us. In this video we will do a full video for Unboxing / Tear Down the console / and review for the advantages and disadvantages for N+ Digi Dock.
最终,我们收到了带有树莓派 3B +的N + 富贵游戏掌机。在本视频中,我们将制作一个完整的视频,"拆箱" /"拆除游戏机本体" /并回顾N + Digi Dock的优缺点。

We do very like the slogan that printed beside of the boxes - We are serious about playing, i strongly believe all of the retro player collector are very serious about playing that's why we always ask for more 😂
我们非常喜欢包装盒旁边印有的标语-关于玩,我们是认真的,我坚信所有复古玩家收藏家都非常认真对待玩,这就是为什么我们总是要求更多
Unboxing
拆箱
Let unboxing and have a look what is come with the N+ Console and how is the packaging compare with others.
拆箱并查看N +游戏掌机附带的功能以及包装与其他产品的比较。



Tear Down
拆除
Lets' tear down the console and have a look what is inside the console and what make this console so special.、

让我们拆开游戏机,看看机台内部是什么以及使该机台如此特别的原因。
Games Playing
玩游戏
Test playing few games of the console and lastly we will go for the review of the N+ console.
Review - Advantage & Disadvantages
Here we will give some review of it from unboxing, tear down the machine, games playing, we will share what we think and though of this N+ Digi Dock Handheld Console.

If you are crazy and would like to know how and more for this N+ Digi Dock please watch the full video.
在这里,我们将从拆箱,拆卸机器,玩游戏等方面对其进行一些评论,我们将分享我们的想法以及N + 富贵游戏掌机的想法。 

如果您是掌机迷,并且想知道更多关于此N + 富贵机的信息,请观看完整的视频。