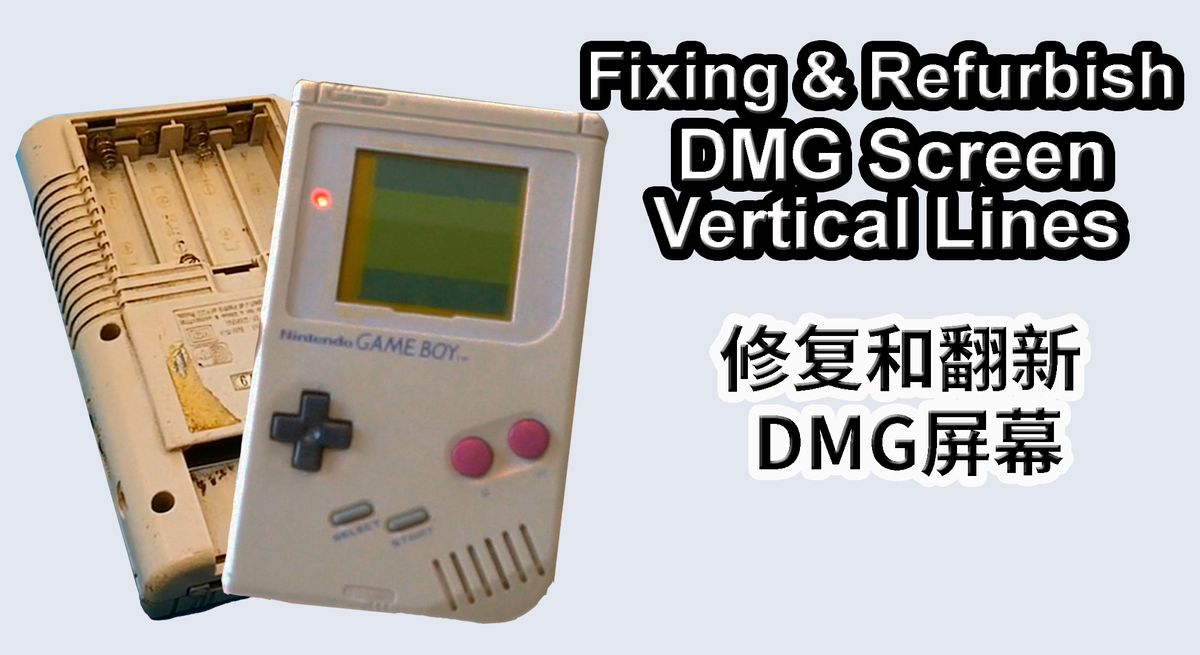 修理?

Game Boy DMG屏幕垂直线条修复
This time we will fix and refurbish the another DMG that come along with the previous post from Japan Yahoo Auction.
First,
这次,我们将修复和翻新与Japan Yahoo Auction上一篇文章一起提供的另一个DMG。 





第一,
We will need to remove the shell case with total 6 screw, and the board from the shell case before we able to wash and clean the shell case.
我们需要将总共6颗螺丝拧下然后卸下外壳,然后从壳上卸下板子,然后才能清洗和清洁外壳。
Second
After we had remove all the parts from the shell case we bring it to wash and clean by the
brush using detergent and with warm water .
第二 





从外壳上取下所有零件后,我们用洗涤剂和温水用刷子对其进行清洗和清洁。
After we wash the shell case at the same time waiting it to dry, let use IPA alcohol to clean the mother board.

我们在清洗完外壳然后等待干燥,在等待的同时我们用IPA酒精清洗主板。
Third
Ok is time to fixing the screen vertical lines problem, the shell case is dry and we assembled it by half only, insert the battery and turn on the console and get your soldering iron ready for it.
Remove the small tiny screen protector rubber that located between the screen and the flex cable.
第三 





好了,是时候解决屏幕垂直线条问题了,外壳干了,我们只需要组装一半,插入电池,打开开关,然后准备好烙铁了。
拆下位于屏幕和柔性电缆之间的细小屏幕保护橡胶。
Just do it by gentle and slowly with patient and you will get the result you want.
只需缓慢, 缓慢地慢慢拖拉进行,您将获得想要的结果。
Last
Slowly the lines will appear like magic and bring back the whole new life of your DMG screen display.

慢慢地,线条会像魔术一样出现,并带回DMG屏幕显示器的全新生命。


Please enjoy your game. and watch our youtube video from below. Cheers!!
请享受您的游戏。并从下面观看我们的youtube视频。干杯!!